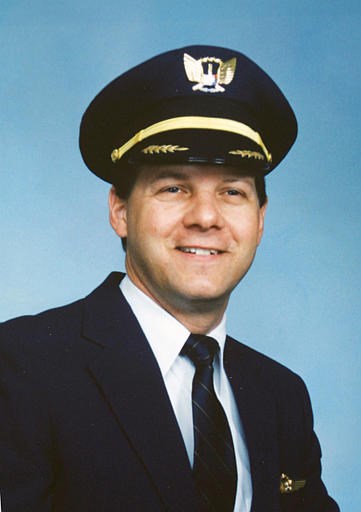 Age: 43
Hometown: Littleton, CO
Occupation: Pilot, United Airlines
United Airlines Captain Jason M. Dahl, 43, rearranged his September 11 flight schedule so he could take his wife to London for their upcoming fifth wedding anniversary. When he boarded Flight 93 that morning he carried with him, as always, a small box of rocks, a long-ago gift from his son. After sixteen years with United, Dahl was a Standards Captain, training and evaluating pilots, in addition to flying assigned trips. Dahl joined the Civil Air Patrol in his native San Jose, California at age 13, and flew solo three years later. He graduated from San José State University in 1980 with a degree in aeronautical engineering. In September 2001, Jason was living in Littleton, Colorado with his wife and teenage son.