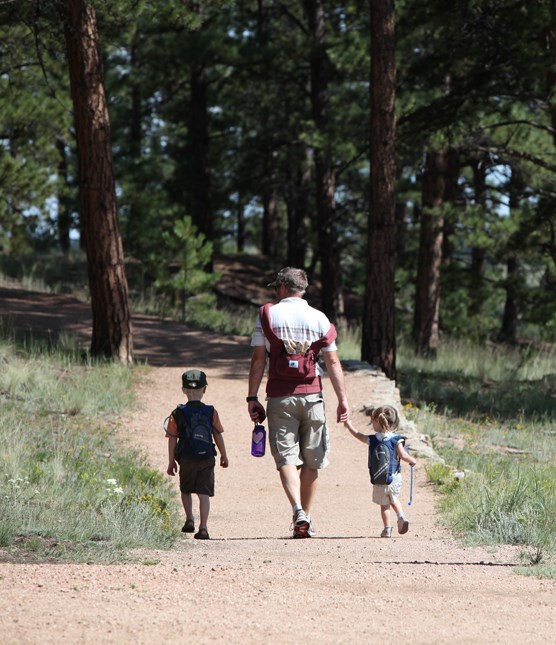 Come join your child on a journey of discovery!
We have created this day to provide close, free, fun family-friendly activities to help you enjoy the benefits of nature with your children. Our goal is to help families build a tradition of spending time together outside, experiencing the wonder of nature – for their own health, preservation of the beauty of Colorado, and the future of our planet.
Who?
If you don't have a kids, find one… a sibling, a friend, any child in need!
Why get outside with us?
The first great admirers of the American outdoors were the continents' early inhabitants; they were intimately connected to the earth. The land was not simply their economic resource; for many Native Americans the earth was a scared mother to be respected and cared for as thanks for the gifts it provided them with. Now days most of our population is very urban, leaving many Americans and their children, disconnected from their natural environment. As a consequence of our urban high-tech lifestyle many people, especially children, are missing out on the many benefits that outdoor recreation can provide and among other things their health is suffering. We don't need to leave the cities lives behind; we merely need some balance in our lives.