Ranger Programs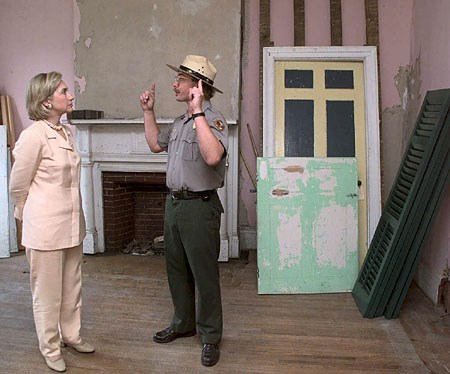 Join a park ranger at 11am in the summer months (Wednesday- Saturday) to learn little more about the experience of being First Lady. First Ladies like Eleanor Roosevelt and Rosalynn Carter made strides in formalizing the responsibilities of the role, while others backed away from the spotlight. What do the American people expect from a First Lady? Should she travel internationally or focus on a domestic cause? Explore some of these questions during our ranger programs.
For more information
e-mail us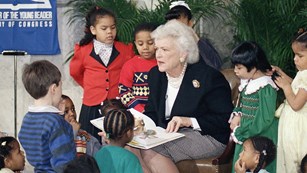 Field Trips
Bring your elementary, middle, high school or college group to learn about the uniquely American role of the First Lady.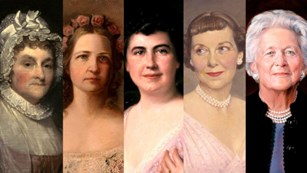 First Ladies of the United States
Over 47 women have held the role of First Lady as of 2017. Who are they?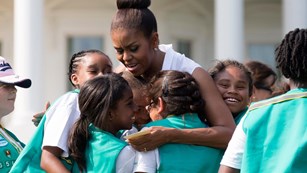 Girl Scout Programs
Girl Scouts have a long connection to First Ladies and we celebrate that here by helping visiting troops earn patches.
Last updated: March 3, 2020