Watch Hill Facilities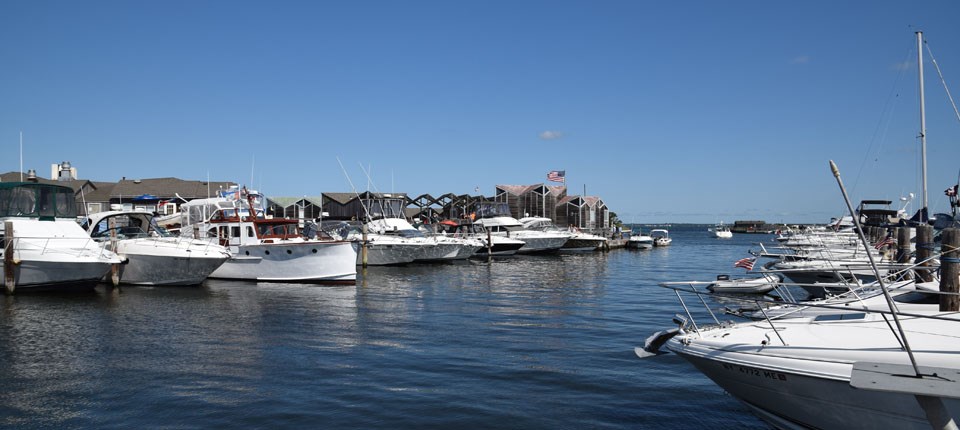 Notice to Visitors: Watch Hill Marina Closure
A project to replace electrical and lighting systems, and adjacent bulkhead and boardwalk at the Watch Hill Marina will begin September 19, 2016. The visitor center, bathrooms, and family tent campground will also close. The Watch Hill Marina will be closed to ferry service and private boats through late summer 2017.
We appreciate your patience while the marina is under construction. Together with the Federal Highways Administration, the National Park Service is replacing marina components damaged by Hurricane Sandy. This project will make the marina more resilient to future storms.
Please find project updates on the Watch Hill web page.
Watch Hill Marina, Snack Bar, and General Store - Open Seasonally
Please visit www.watchhill.com for more information.
Phone: 631-597-3109
Watch Hill Family Campground - Open Seasonally
Sleep under the stars behind the dunes at Watch Hill on Fire Island. Twenty-six sand sites available for either two two-man tents or one five-man tent. Reservations are required; sites are selected on first come, first serve basis. Walk-ins are welcome but there is no guarantee that sites will be available.

Watch Hill Campground Rules
Watch Hill Campground Reservations
Please visit
www.watchhill.com
for more information.
Watch Hill Visitor Center - Open Seasonally
Stop in at this National Park Service visitor center to learn more about Fire Island, upcoming ranger-led programs like the free, guided canoe tour of the Watch Hill salt marsh, and to check in for wilderness/backcountry camping. Backcountry camping is available by reservation only. Please visit www.recreation.gov for more information and to make reservations onilne.
Phone: 631-597-6455
The Pier at Watch Hill Restaurant - Open Seasonally
Please visit The Pier at Watch Hill for more information.
Phone: 631-597-9060


Last updated: December 22, 2016