Take the Fire Island Pledge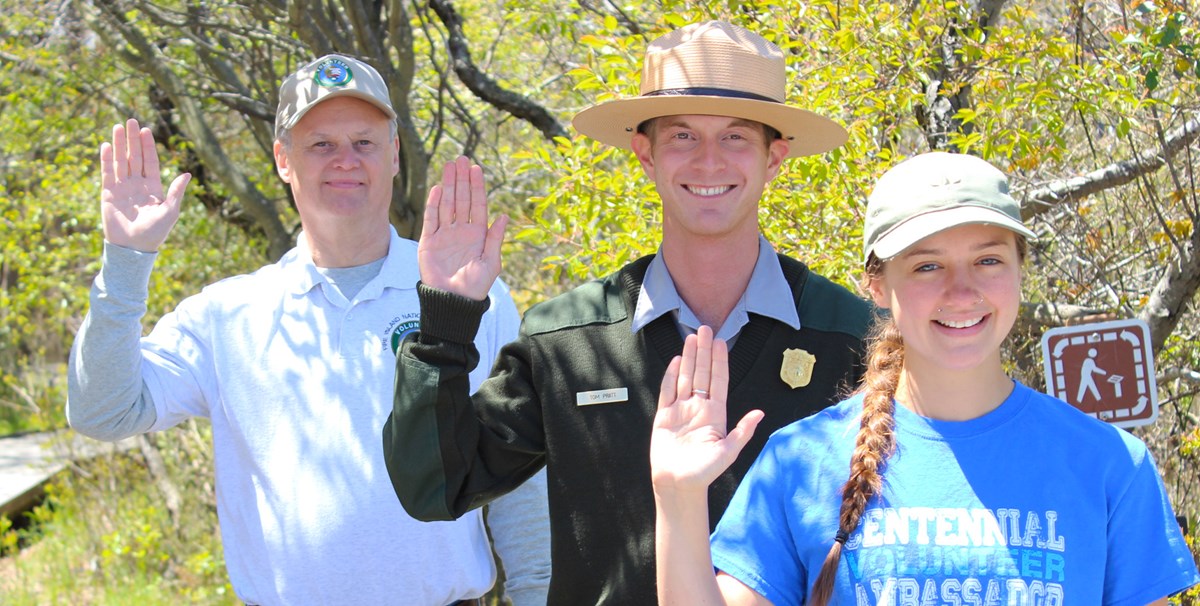 Dedicate yourself to enjoying and protecting this special place while on site and online. Read the #FireIslandPledge below to learn how you can help ensure the natural and cultural treasures are protected for future generations. Take the pledge then consider sharing your commitment -- and the link -- with family and friends online.

Take the pledge. Tell a friend. Tag #FireIslandPledge.
To be a steward and help protect myself and the park, I pledge to:
Keep a safe distance from wildlife such as fox, deer, and seals when observing and photographing them, and when taking selfies.

Never feed or touch wildlife and keep food away from them.

Give beach-nesting shorebirds the space they need to raise their young. Respect nesting area closures.

Keep pets on a leash at all times and adhere to seasonal area restrictions.

Dispose of trash properly. Carry-in, carry-out at National Park Service sites.

Walk on designated boardwalks and paths and keep off the dunes.

Maintain a safe distance from injured wildlife and report your sightings. Learn how to help Keep Wildlife Wild.
Once you've taken the pledge, let everyone know with #FireIslandPledge on Instagram, Facebook, or Twitter! We'll share pledge pics to help spread the word.
Last updated: June 6, 2017