Curricula
Beach Dynamics on Fire Island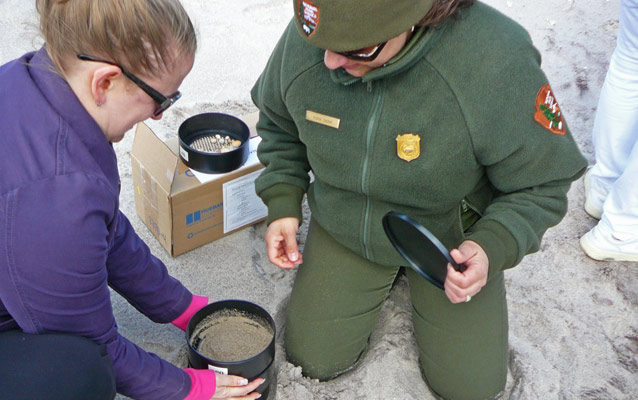 The Beach Dynamics activities are designed to enhance understanding of the way barrier beaches change through time and can be used during field trips to Fire Island National Seashore.
An understanding of sand composition and distribution is fundamental to understanding the overarching barrier island dynamics. The Sorting Sand program consists of two activities examining sand properties to be conducted simultaneously on the beach.
The Wind, Waves, and Wide Open Sea activity measures wind and wave conditions, forces that shape the beach. These parameters allow us to monitor and predict shoreline change, and to understand the dynamic nature of barrier islands. 
While the beach may not be the same from one day to the next, there are patterns of change to be discovered. Take a closer look at how barrier island features change through time in the Shape-shifting Shoreline activity.
Additional Resources
Details
Subject:

Earth Science, Mathematics

National/State Standards:

Reading Standards for Literacy in Science and Technical; Next Generation Science Standards

Keywords:

shoreline dynamics, coastal processes

type:

Curricula