Artist in Residence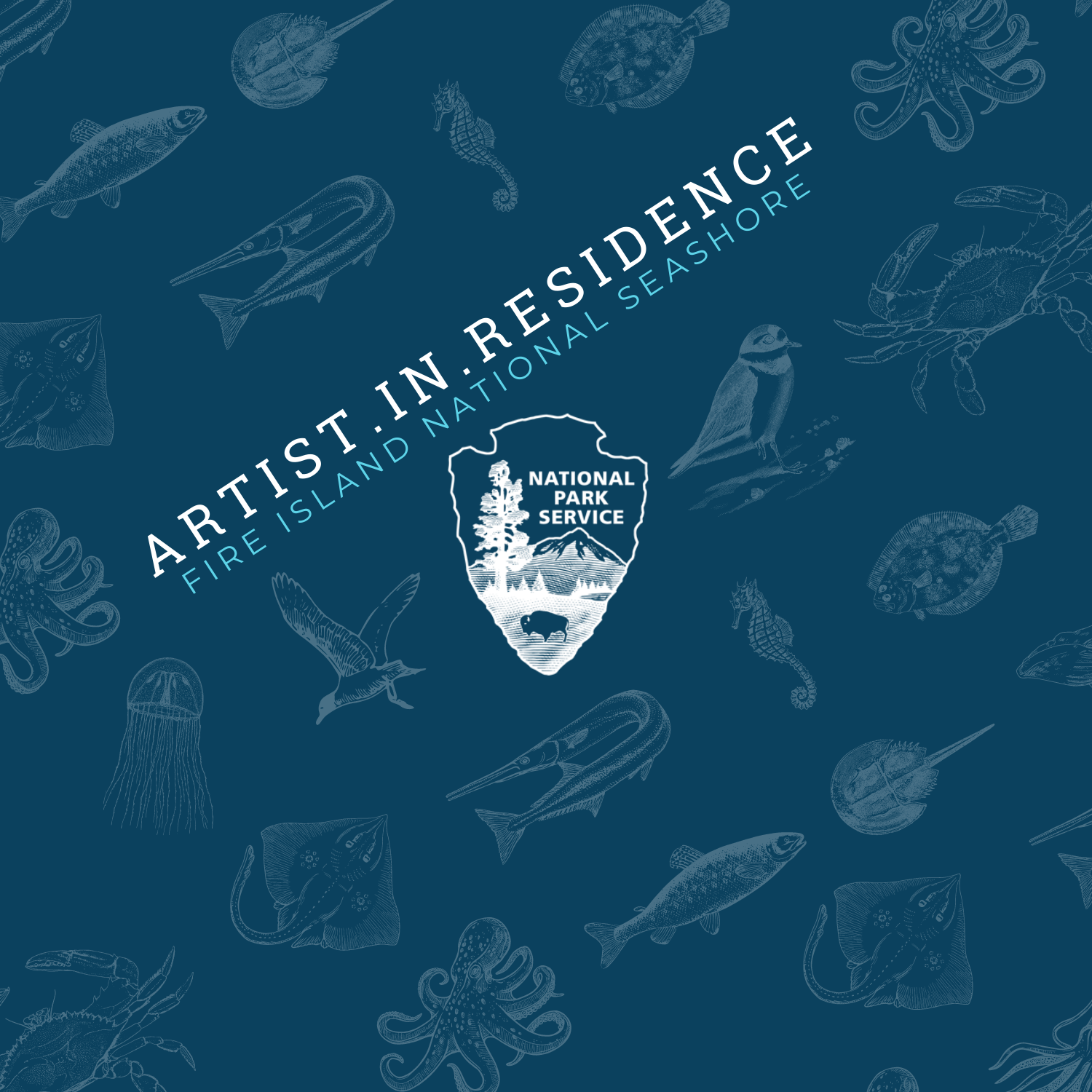 The rhythmic waves, high dunes, ancient maritime forest, historic landmarks, and wildlife of Fire Island make it a special place. Far from the pressure of nearby big-city life, the dynamic barrier island beach, including the Otis Pike Fire Island High Dune Wilderness Area, offer solitude and spiritual renewal. When Fire Island National Seashore was established in 1964, its enabling legislation stated that the preexisting communities and commercial uses would be allowed to remain. The dynamic balance of this environmental treasure with human habitation has lead to a culture steeped in artistic tradition.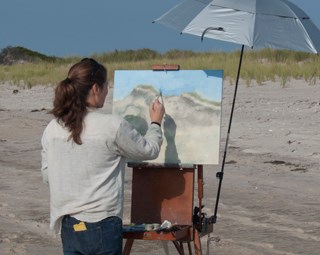 Artist-in-Residence at Fire Island
The Fire Island National Seashore Artist-in-Residence Program honors the longstanding tradition of art in the national parks and on Fire Island by facilitating artists to create relevant place- and story-based work that brings a broader understanding of the unique elements that comprise Fire Island. The goals of this program are to provide creative and educational opportunities for artists of all disciplines to explore the qualities of the natural environment, culture, and/or history of Fire Island, and to support the mission of the NPS to promote the conservation and preservation of the park.
Accommodations
Artists accepted into the program will be based in national park housing located at Watch Hill on Fire Island. The house is fully furnished and is accessible by ferry or boat only. Artists must provide and transport groceries and personal amenities. Artists should be in reasonably good health and expect solitude, damp conditions, and be prepared for insects, including ticks and mosquitoes.
Two-week residencies will be held during the period of late May to late June, and early September to early October of each calendar year.
How to Apply
Artists must submit application information and materials as instructed in the application packet. A panel of professionals from diverse artistic disciplines and National Park Service representation will review applicants for acceptance into the program. Applications for 2023 residencies will be available by request via the email below by mid-December 2022. Check back for updates.
For more information please e-mail us.
The application period for 2022 is now closed.
2022 application deadline is February 15, 2022.
2022 residency dates are as follows:
May 21-June 4
June 5-June 19
September 3-September 17
September 18-October 2


Last updated: February 23, 2022