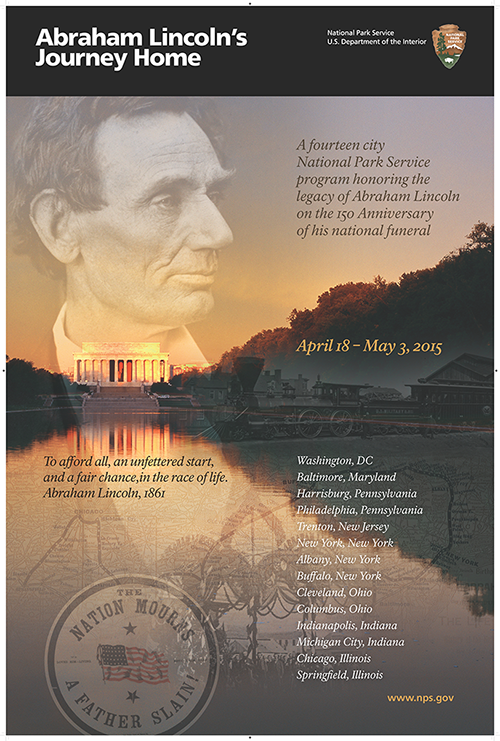 Federal Hall National Memorial, located at 26 Wall Street, New York, NY 10005 will host the Lincoln Funeral Commemoration Program on Friday, April 24, 2015. The National Park Service will host a program that will take place in the main rotunda on the first floor at 11:00 AM and 1:00 PM. A one-hour, first person interpretative program that focuses on Lincoln's hopes and dreams for the country during his tenure as president.
The National Park Service will provide a free 70 page book entitled "Lincoln's Journey Home" to visitors who attend the program.
The program is free to the public. For further information, please call 212.825.6990.
For more information download the Flyer and Poster below: