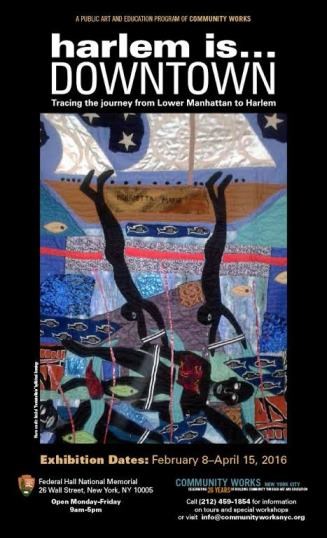 Join us to celebrate African-American history at Federal Hall. African-Americans have played an
integral part in the evolution of New York City from its very beginnings.
In honor of Black History Month, and beyond, a special exhibit, 'harlem is…DOWNTOWN' is on display at Federal Hall until April 15, 2016. This exhibit showcases some of the great achievements of African – Americans in one of the most notable sections of Manhattan.
Of course, the African - American experience has been marked by tragedy as well as triumph. Visitors are also encouraged to visit African Burial Ground National Memorial , which is nearby at 290 Broadway,to learn more about the struggles and fates of African slaves that were brought to America. African-American History Month programs are also available here.