The Native Americans, as the original
inhabitants, did not believe that one could "own" the land. Land was viewed as a resource to be shared. Europeans, however, did believe in property ownership. Some of the lands of the European settlers were given by virtue of a grant from high ranking government officials. Some land was inherited, some land was bought. Some land was rented, as a tenant farmer might do; and some land was lived on without right, or title, or payment of rent, as a squatter might do.
Westward Migration
Great opportunities for land ownership and development drew people ever westward in the early 1800s.
Populating the Valley
The rich, fertile Shenandoah Valley drew settlers across the mountains. As that valuable land was snapped up by farmers, some began to settle into the gaps and hollows of the Blue Ridge.
Jamestown
Jamestown was the first colony in the new world, overcoming numerous setbacks to establish itself as a viable community.
Virginia's Regions
Each of the five regions has unique characteristics that drove settlement and westward expansion.
Blue Ridge Mountains
After initial settlement along the coast, pioneers began to explore westward over the Blue Ridge Mountains and into the Shenandoah Valley.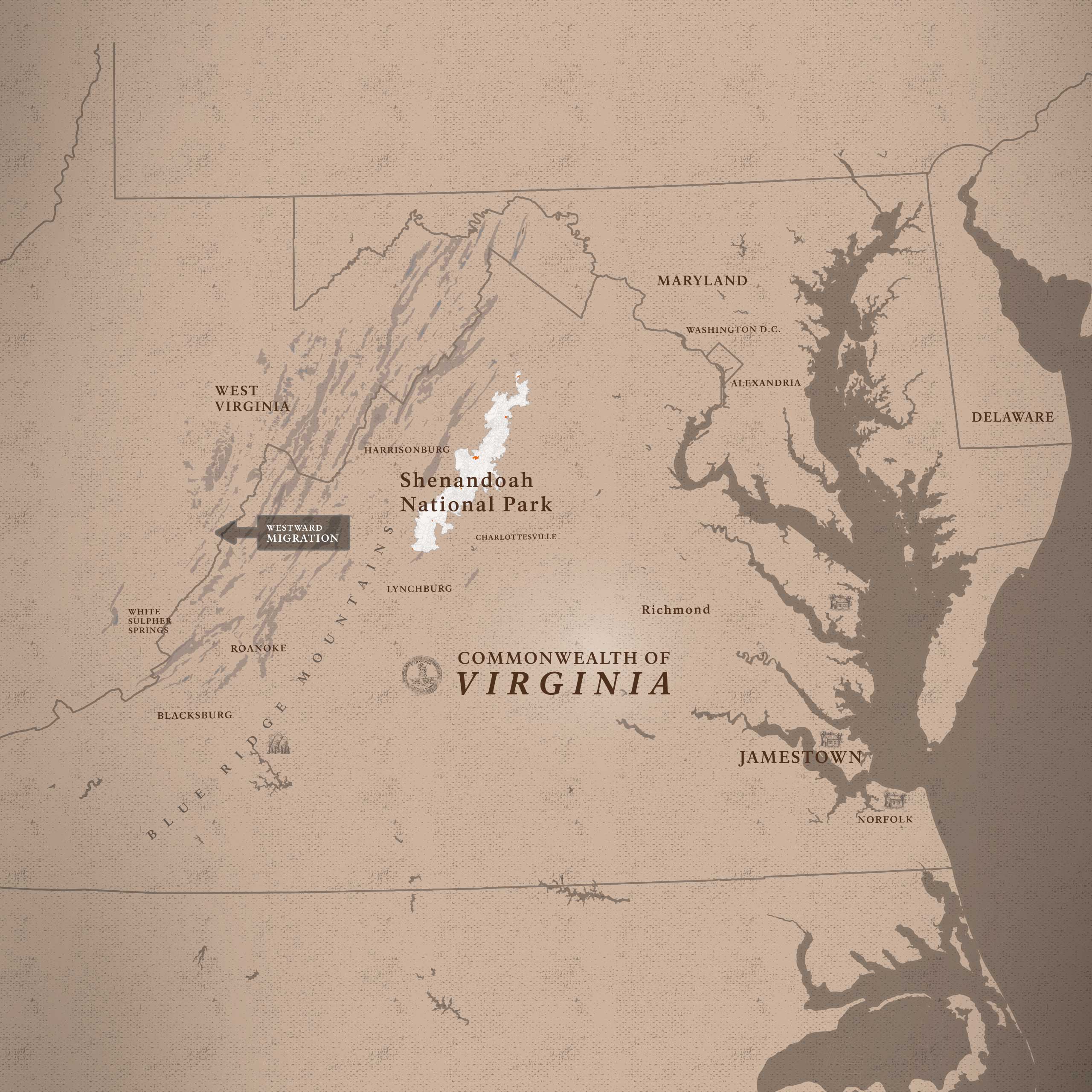 Click on a map marker to learn more or click "NEXT" to see details of the Blue Ridge Mountains and Shenandoah National Park.
Some of the west's most beautiful landscapes
stayed in government ownership and were more easily made into national parks to preserve these special places for all time and all generations. Carving out a bit of beauty for a national park in the east was a lot more challenging. When congress authorized Shenandoah National Park, the land had to be surveyed, assessed, and bought from the owners. Additionally, there were quite a few families living on the land that did not hold clear title—they were living on land owned by a large company or they were tenant farmers—so they received little to no compensation. The next map shows the 1,088 tracts of land that made up Shenandoah National Park. Click on the icons to learn about the individuals who were evicted from their homes under imminent domain to create a national park.
Landowner
Myrtle Reynolds
Location
Rockingham County
Location
Rappahannock County
Landowner
Savilla Harrell
Location
Albemarle County
Landowner
Edward A. Harris
I have a good spring and a spring-house combined.

I hate to go and leave it behind.
I have a good orchard and lots of good fruit.
I often watch my big hogs root…
In came the government people with papers in their hands,
Saying, "Old man we have taken your land.
You must vacate by April First."
I felt right then my heart would burst.
I woke up next morning at the rising of the sun.
I cast my eyes around me while the tears began to fall.
I wish I was back on Old Browns Gap
Where I used to raise potatoes as big as my cap.
Landowner
Charley Nicholson
Landowner
P.P., W.M., G.C., R.B. Long
Land Tracts #419 and #420
940 Acres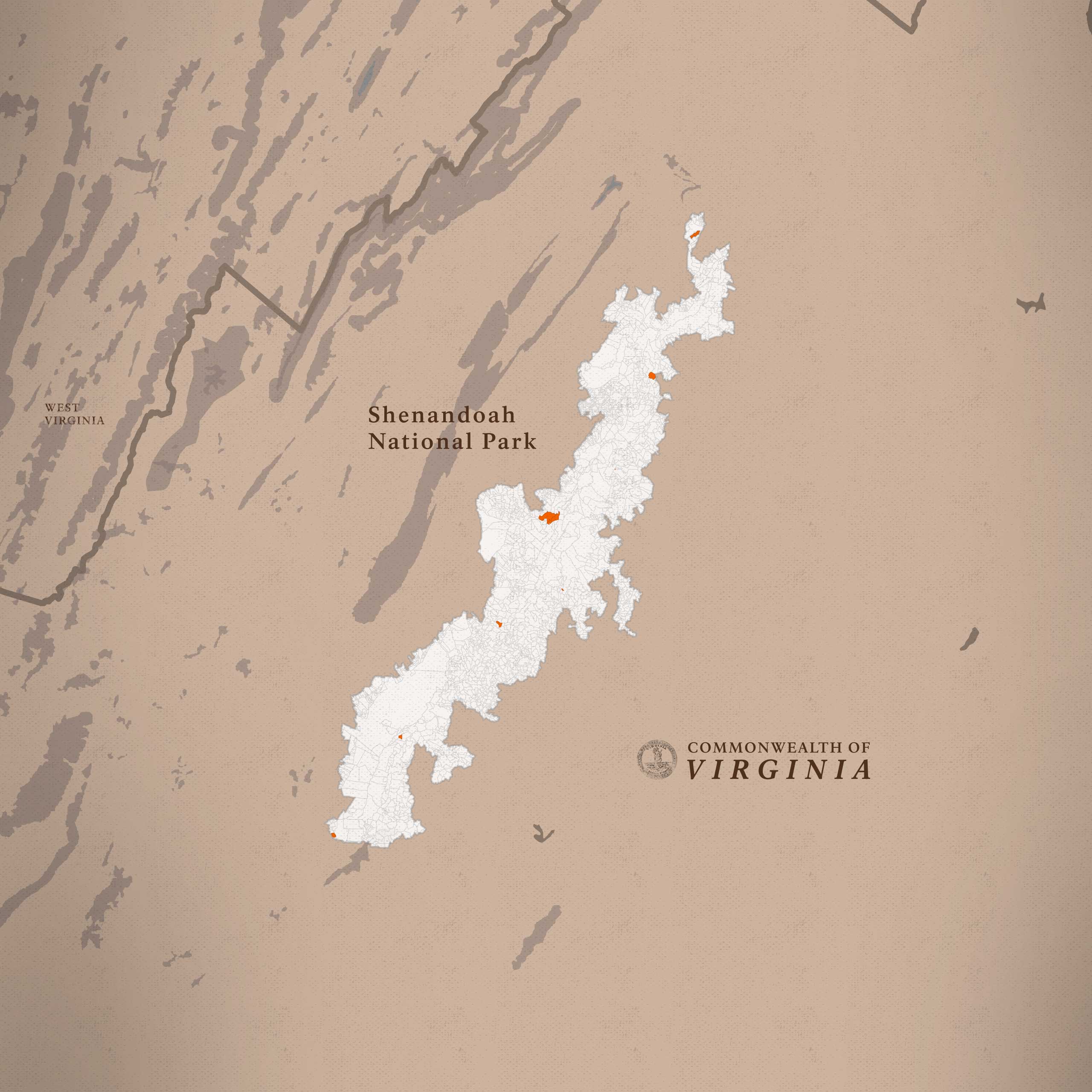 Click on a map marker to learn more or click "BACK" to see the historical map of Virginia.