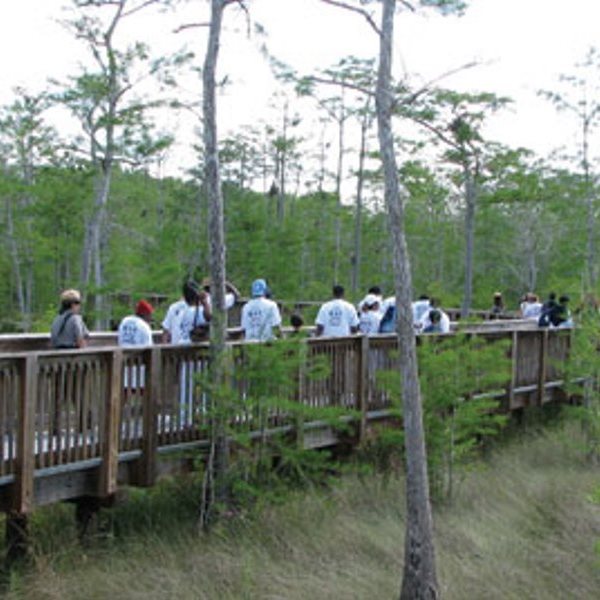 The freshwaters of the Big Cypress Swamp, essential to the health of the neighboring Everglades, support the rich marine estuaries along Florida's southwest coast. Protecting over 729,000 acres of this vast swamp, Big Cypress National Preserve contains a mixture of tropical and temperate plant communities that are home to a diversity of wildlife, including the elusive Florida panther.
Enhance your understanding and enjoyment of Big Cypress National Preserve by taking part in a ranger-led program. Programs are offered at various locations from November to April. Topics include: plants, animals, human history, and more.
All ranger-led programs are free. Check the schedule posted at visitor centers and bulletin boards throughout the national preserve for times, places, and subject. You may also download a copy by clicking here.
To make reservations, please call: 239-695-4758. Reservations are accepted up to 14 days in advance of the activity date.