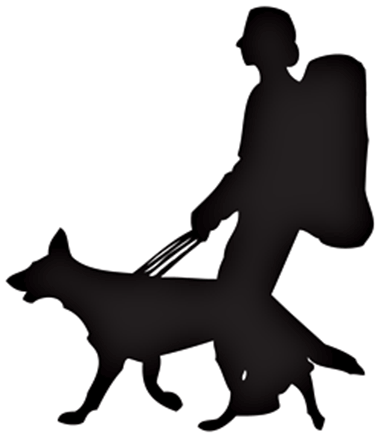 Definition of Service Animal
Service animals for persons with disabilities have traditionally been understood to be guide dogs for blind individuals and hearing assistance dogs for persons with hearing impairments. Since these animals provide service for persons with disabilities, they are not considered to be pets and, consequently, are not regulated as pets. Accordingly, they have been allowed to go into areas where pets are traditionally prohibited.

The 2010 revision to Title II of the Americans with Disabilities Act (ADA) defines a "service animal" as a dog that has been individually trained to do work or perform tasks for the benefit of an individual with a disability, including, but not limited to, guiding individuals with impaired vision, alerting individuals with impaired hearing to intruders or sounds, providing minimal protection or rescue work, pulling a wheelchair, or fetching dropped items.

Dogs that are not trained to perform tasks that mitigate the effects of a disability, including dogs that are used purely to provide comfort or emotional support ("therapy animals"), are considered pets.
Things to Know
Due to the concern for wildlife management issues, Everglades National Park's regulation allows the closing of an area to the use of service animals if it is determined that the service animal poses a direct threat to the health or safety of people or wildlife. In determining whether a service animal poses a direct threat, individualized assessments based on current scientific knowledge or on the best available objective evidence to ascertain the nature, duration and severity of the risks have been taken into account and less restrictive measures will not suffice.
Currently pets are permitted in the following areas:
• On roadways open to public vehicular traffic
• In roadside campgrounds and picnic areas
• On the maintained grounds surrounding public facilities and residential areas
• Aboard boats.

Note: Pets and Service Animals present in areas not permitted, open themselves to predation by wildlife as well as posing a significant danger to the handler and other visitors.