Gulf Coast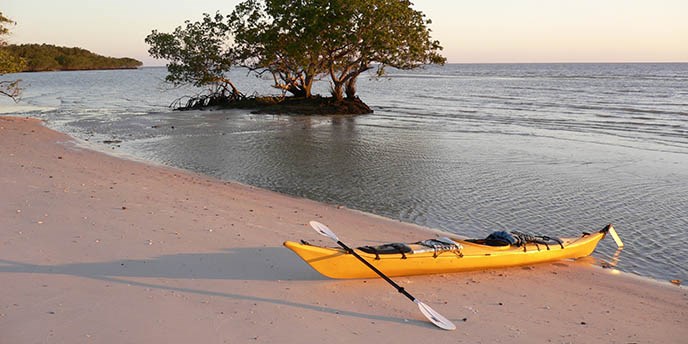 The Gulf Coast area is located on the west coast of Florida in the town of Everglades City, the gateway to the vast mangrove estuary of the Ten Thousand Islands. Sightseeing boat tours take you through the maze of mangrove islands that fringe the coast, home to osprey, pelicans (both brown and white), bald eagle, and manatee. This is also a put-in point for the 99-mile Wilderness Waterway, a marked trail for boaters from Everglades City south to Flamingo. The Gulf Coat Visitor Center is 92 miles away from the Ernest F. Coe Visitor Center.
Things to do at Gulf Coast
Directions
The Gulf Coast Visitor Center is located 5 miles south of Highway 41 (Tamiami Trail) on State Road 29, in Everglades City. From Interstate 75 (Alligator Alley), take exit 80 (State Road 29) south and proceed 20 miles to Everglades City. Once in Everglades City, follow the signs to the park. The visitor center is on the right.
Search for Everglades National Park, Gulf Coast Visitor Center onGoogle or MapQuest to get directions.
Approximate GPS coordinates: 25°50'49.03" N 81°23'06.85" W
Hours of Operation
9:00 am to 4:30 pm mid April- mid November
8:00 am to 4:30 pm mid November - mid April
Hours subject to change. Contact by Phone: 239-695-3311
Amenities
The Gulf Coast Visitor Center serves as the gateway for exploring the Ten Thousand Islands, a maze of mangrove islands and waterways that extends to Flamingo and Florida Bay accessible only by boat in this region.
The visitor center offers educational displays, orientation films, informational brochures, and backcountry permits.Boat tours and canoe rentals are available. Restrooms are available. Restaurants, stores, lodging and campgrounds are located nearby.
Last updated: April 4, 2016