Free Entrance Days Everglades National Parks
Mark your calendar for these 4 entrance fee-free*
dates in 2018!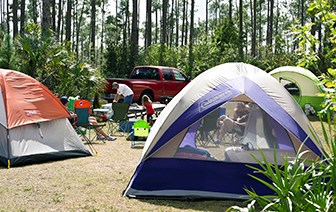 January 15 - Martin Luther King Jr. Day

April 21 - First Day of National Park Week

September 22 - National Public Lands Day

November 11 - Veterans Day
*Fee waiver includes entrance fees collected at the Homestead and Shark Valley Entrances. Other fees such as camping, tours, concession and fees collected by third parties for boat and tram tours or permitted tour guides are not included.
If you're planning to visit the Everglades regularly, you may want to consider an Everglades National Park Annual Pass at a cost of $40. This annual pass is valid for 12 months from the date of purchase and is good for unlimited visits to the park. These can be purchased at the Homestead and Shark Valley entrance stations, Gulf Coast Visitor Center, or online.

Only 118 of our country's over 400 national parks charge an entrance fee. Start planning your visit! If you're planning a trip that includes multiple national parks, you might consider the $80 annual pass that provides entrance to all national parks, national wildlife refuges, national forests, and many other Federal lands-more than 2,000 in total. The America the Beautiful National Parks and Federal Recreational Lands Pass is offered free to all active duty military members and their dependents. Information on these and other pass options is available online.
Last updated: April 9, 2018