Chekika - Day Use Area
CHEKIKA IS CLOSED INDEFINITELY EFFECTIVE DECEMBER 1 2013
Chekika will remain closed until sufficient resources are available to professionally maintain operations in the area. User groups can still access the area through the use of special permits, though the facilities won't be maintained.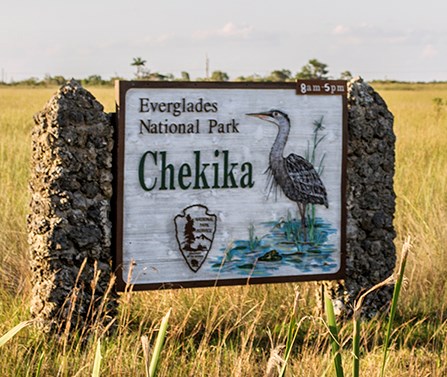 Directions to the Chekika Day Use Area
24200 SW 160th Street. Miami, FL 33187


Chekika is located about 36 miles from downtown Miami and 18 miles from Homestead, Florida. To get there, take the Dolphin Expressway (State Road 836) to the Palmetto Expressway (State Road 826) or the Homestead Extension of Florida's Turnpike. Exit the Palmetto or the Turnpike at Kendall Drive (SW 88th Street), and go west to Krome Avenue (SW 177th Avenue). Turn left and go south to SW 168th Street. Turn right and go west to 237th Avenue. Turn left on to 160th Street, and you'll be facing west with the entrance to Chekika just ahead.
From the south, take the Turnpike to Eureka Drive (SW 184th Street), go west to Krome Avenue (SW 177th Avenue), and turn north to SW 168th Street - or take Krome Avenue due north from Homestead to SW 168th Street and follow directions above.


Would you like to map out your directions?
Search for Everglades National Park, Chekika, via Google or MapQuest for directions.
Approximate GPS coordinates: 25°36'54.40" N 80°34'59.21" W

Hours of Operation -
AS OF 2013 CHEKIKA IS CLOSED INDEFINITELY
Hours subject to change. Contact by phone: 305-242-7700

Chekika offers picnicking opportunities and a self-guided, short hiking trail through a hardwood hammock.
It is also a great location for bicycle rides along paved roads and canal banks.
There are no amenities so be sure to bring water and any food/snacks for your trip. Portable restrooms are available.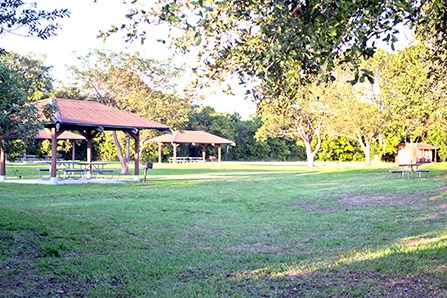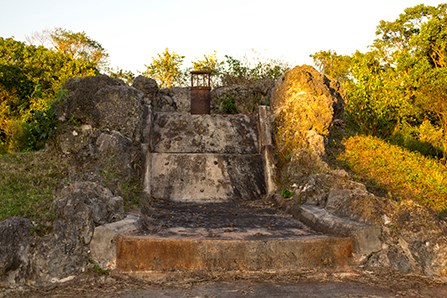 Last updated: November 8, 2017