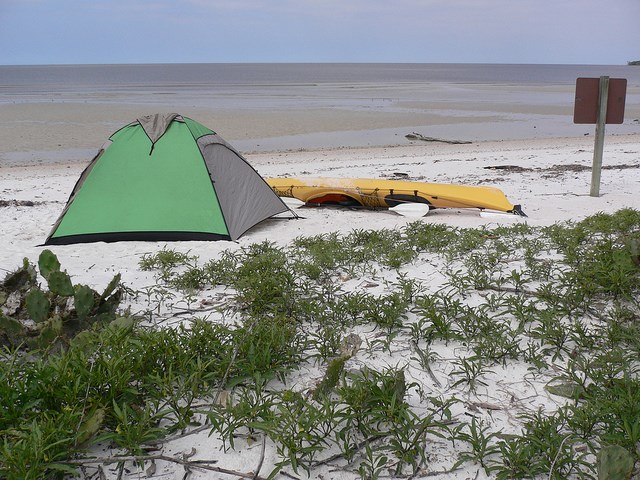 Experience Camping in the Backcountry!
Campers can obtain permits at the Flamingo Visitor Center and the Gulf Coast Visitor Contact Station daily, from 8:00 AM to 4:30 PM. Campers must register in person. Permits are currently free and obtainable no more than a day in advance of the start of a trip.

Practice Leave No Trace principles and plan to pack in and pack out all waste. Be aware that many sites do not have restrooms and those that do are not able to serviced regularly.

Permits are required for ALL backcountry campsites. Permits may obtained from either the Gulf Coast Visitor Contact Station or the Flamingo Visitor Center prior to backcountry camping.

Reminder: All backcountry campsites are only accessible by water.
Updates on Backcountry Sites
All backcountry campsites are open! Broad Creek and "The Nightmare" between the Broad River chickee and Harney River chickee are now passable. Check back for updates on campsite status. Hazard cleanup and repairs are ongoing in the backcountry. Please continue to use caution as there are underwater hazards and missing or damaged navigational markers, and check conditions at the Flamingo or Gulf Coast Visitor Centers before departing for your trip.