Curricula
Everglades Field Trip Guides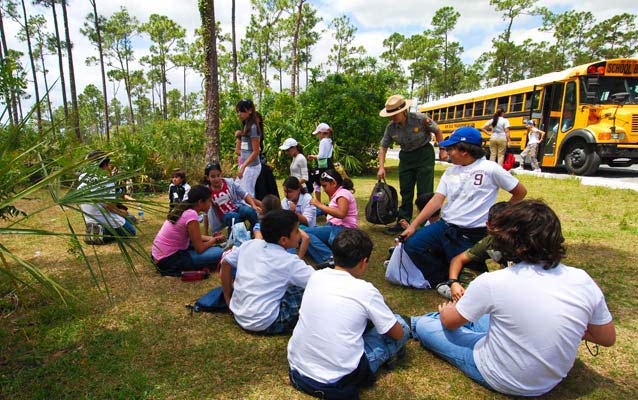 Elementary school teachers, leaders or educators can use these guides for preparing a field trip.  Each guide gives details about the logistics for formal teacher/ranger led programs, as well as lots of background information for pre-site and on-site teaching.
While these guides are written for teachers partaking in formal ranger/teacher-led programs, they are helpful for any group doing a "self-guided", or "special request" field trip.
Locations include Shark Valley, Royal Palm, Hidden Lake and Loop Road camps, and also the Dry Tortugas National Park.
Additional Resources
Details
Subject:

American Indian History and Culture, Aquatic Studies, Architecture, Biology: Animals, Biology: Plants, Botany, Civic Engagement, Civil War, Conservation, Ecology, Environment, History, Hydrology, Maritime History, Military and Wartime History, Naval History, Oceans, Reading, Social Studies, Visual Arts, Writing

Keywords:

Everglades, field trips, teacher guides, activity guides, dry tortugas

type:

Curricula