Everglades 75th Anniversary
Everglades National Park was dedicated December 6, 1947. While December 6, 2022 will be our actual 75th anniversary date, we think it's worth celebrating all year long.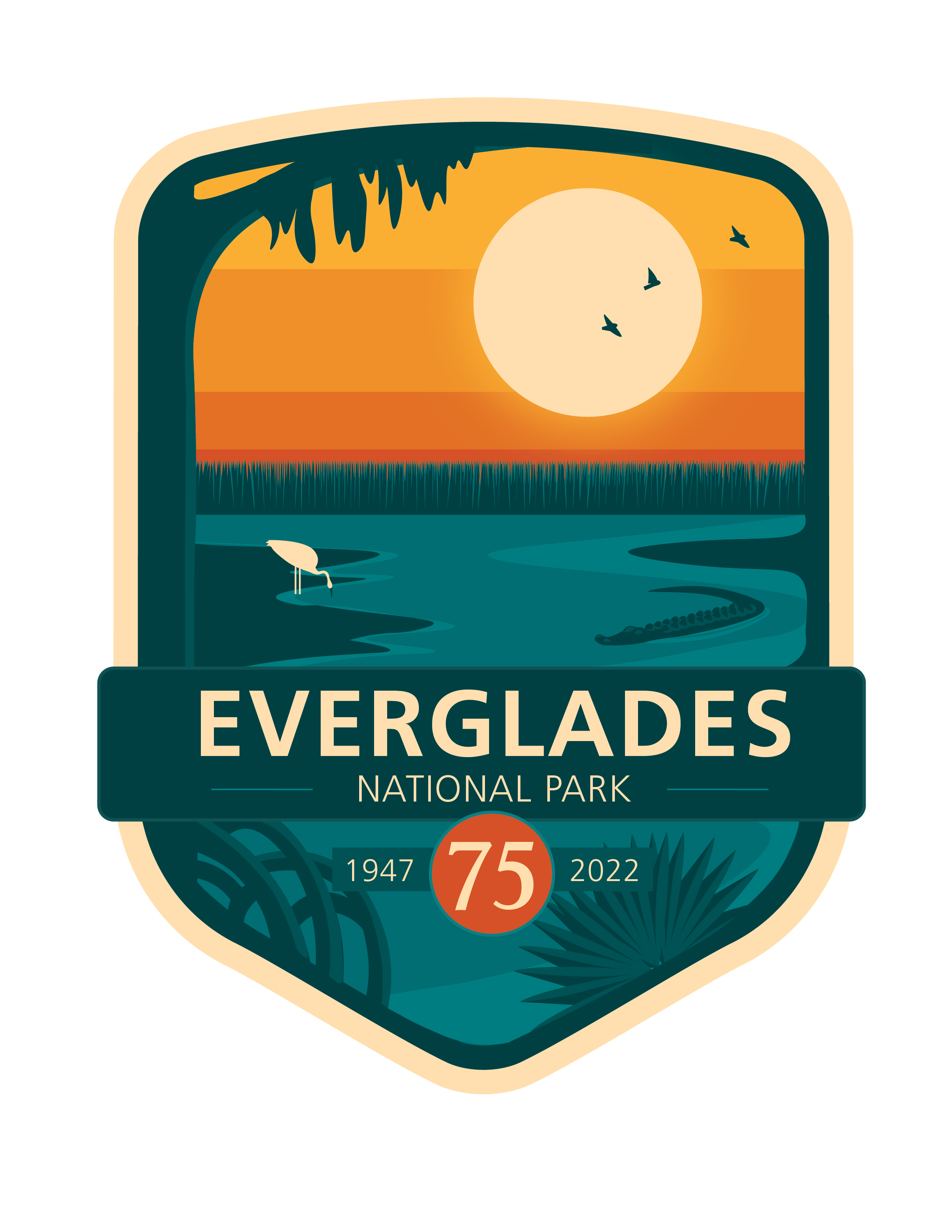 We may be 75 years old, but we're still brand new!
With such a dynamic ecosystem, expect to see something different every time you visit. Whether it's wet season or dry season, the clear blue skies of winter or the billowy clouds of summer, Everglades Restoration efforts or invasive species removal, things are always changing in the 'glades! We have a fascinating history to share and reflect on, but we're also looking to the future to ensure the care of this special place for future generations to come!
Join us throughout the year to help us celebrate! Here's some highlights to watch for:
Re-Dedication Ceremony:
When: Saturday, December 3, 2022
Where: Flamingo, Florida
What: Join us for our main celebration with a re-dedication ceremony, tours of our new facilities in Flamingo, and more!

The full schedule of events includes:

1:30 PM Live music and historic reenactors

2:00 PM Re-dedication ceremony at Guy Bradley Visitor Center (outdoors, weather permitting; mosquitoes may be present)

3:15 PM Open house of Guy Bradley Visitor Center, reception with refreshments and cash bar, guided tours of new Flamingo Lodge facilities (under construction)

5:00 PM Catch the sunset or drive out before dark
Cuban Missile Crisis 60th Anniversary Commemoration:
When: Friday, November 11, 2022
Where: Homestead, Florida
What: Coinciding with the park's 75th anniversary is the 60th anniversary of the Cuban Missile Crisis. The HM-69 Nike Missile Site built inside Everglades National Park represented South Florida's first line of defense against potential air attack from Cuba in the 1960's and 70's. Join special guest speakers and Nike veterans for an open house and guided tour, as they share their stories and discuss lessons from the Cuban Missile Crisis and its implications for avoiding future nuclear conflicts.
For further details and how to register, please visit our calendar.
Community Events:
November 4, 2022 - April 9, 2023 - Traversing The Wilderness: Exploring Human Transportation Across the Everglades photo exhibit at HistoryMiami Museum from the museum's archives.

November 19, 2022 at 3 p.m. - Miami Book Fair panel on the Everglades with authors Craig Pittman, Clay Henderson, and Anne McCrary Sullivan.
Year-round:
Seminar Series
Iron Ranger Challenge
Park history on social media #TBT
Stay tuned for more!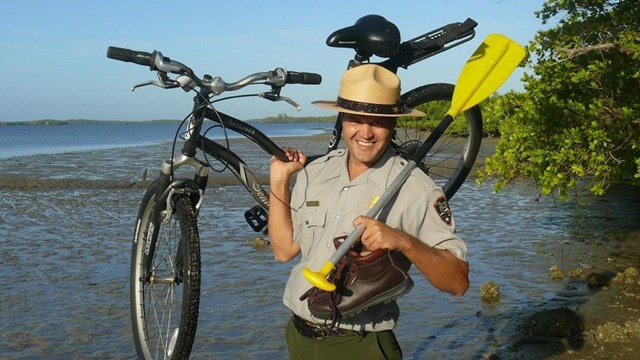 Everglades Iron Ranger Challenge
Celebrate the park's anniversary by logging your own 75 miles of physical activity. Earn a certificate and patch.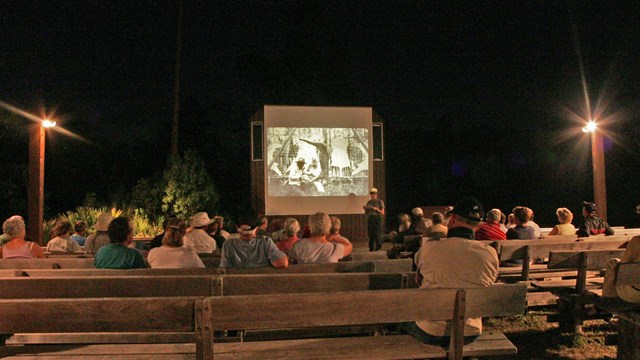 Seminar Series
The park and our partners are hosting monthly speakers to share in-depth topics about the Everglades.
Last updated: November 2, 2022