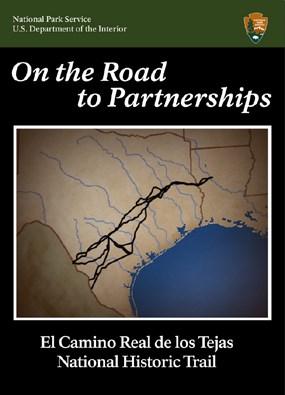 El Camino Real de los Tejas National Historic Trail DVD - On the Road to Partnerships
Come on a visual journey that will carry you through 300 years of Texas and Louisiana frontier settlement and development.
A short video (15:56, captions and audio description) provides orientation to the national historic trail and to a management planning process now underway. The successful planning, administration, and development of the trail cannot occur without the involvement of many partners. You will be invited to participate in the planning and future administration of the trail.
To receive a free copy of the DVD, email us.