Eleanor Roosevelt and Christmas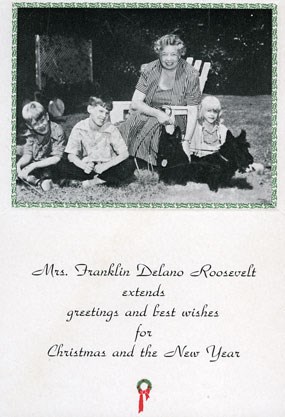 Eleanor Roosevelt's Christmas Cards
Eleanor Roosevelt's favorite holiday was Christmas, "Christmas is something we can carry in our hearts", she once said.
She would shop year round finding unique gifts on her world travels, storing them in her special Christmas closet at Val-Kill.
Eleanor Roosevelt especially loved the hundreds of Christmas cards she received each season.
Join us in viewing a few of the many cards Mrs. Roosevelt received.
Last updated: March 31, 2012