Sandstone Bluffs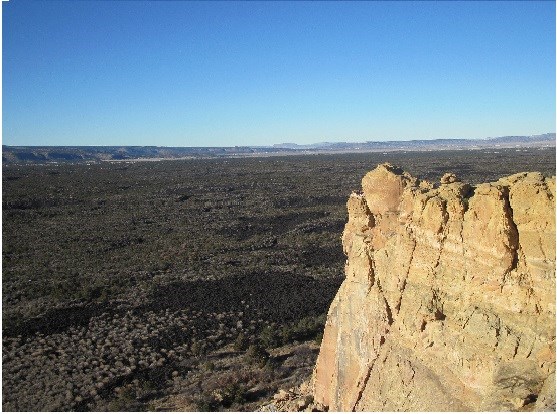 At Sandstone Bluffs, every direction you turn gives you a different view with a different feature to focus on. Below the bluffs are the lava flows of El Malpais. To the north, is a dramatic view of Mount Taylor. Below your feet is Dakota sandstone that contrasts the dark lava flows. If you enjoy sweeping vistas, Sandstone Bluffs is a sight to see.
The main viewing platform at Sandstone Bluffs is accessible. The area also has pit toilets and picnic tables.
Always watch the weather and your footing while at Sandstone Bluffs, especially if you plan to walk off trail. High winds, lighting, and steep cliffs can make the bluffs dangerous.
Last updated: April 23, 2017