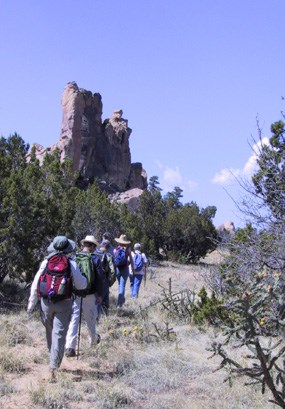 Experience a legendary land!
In El Malpais, you can take in as much or as little as time allows. Enjoy scenic driving on paved highways. Lock in the four wheel drive for backcountry roads. Wander our hiking trails; everything from short easy walks to strenuous treks down ancient routes can be done here.
But there's more. Diverse plant and animal communities can be observed by the patient naturalist. Four seasons provide dramatic elements that change the landscape through the year. Lava tube caves provide a window onto an intriguing natural world below the surface.
Download our brochures to plan your next adventure!