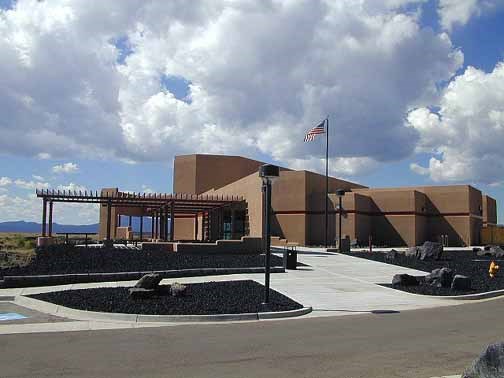 Located just south of I-40 at Exit 85, the El Malpais Visitor Center is your public lands gateway for the region. It is open daily 9 am to 5 pm, except Thanksgiving, December 25, and January 1.

Big RVs and oversize vehicles will fit in our large parking lot.

A picnic area next to the front entrance is the perfect place to relax and plan your next adventure in El Malpais National Monument. You can also stretch you legs on a short hiking trail that starts just off from the parking area.

Our Western National Parks Association park store has topographic maps, field guides, books, and postcards for your perusal.