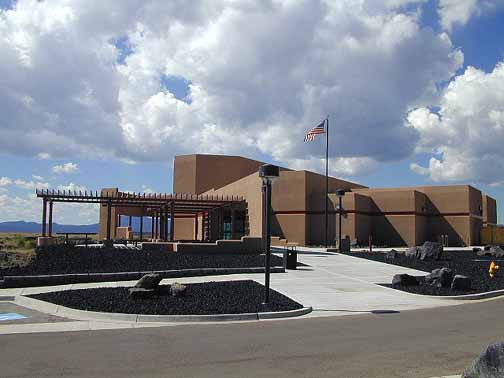 Located just south of I-40 at Exit 85, the El Malpais Visitor Center is your public lands gateway for the region.

Big RVs and oversize vehicles will fit in our large parking lot.

A picnic area next to the front entrance is the perfect place to relax and plan your next adventure in El Malpais National Monument and El Malpais Conservation Area. You can also stretch you legs on a short hiking trail that starts just off from the parking area.

Our Western National Parks Association bookstore has topographic maps, field guides, books, and postcards for your perusal.