Bat Outflight Programs 2017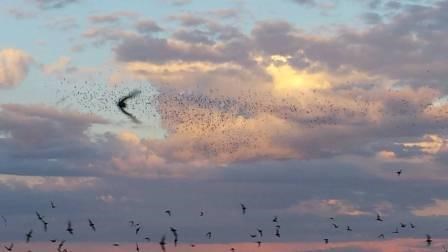 During summer months you can join a park ranger in the El Calderon Area of the park for a 1.5 mile roundtrip hike that includes an outflight of Brazilian free-tailed bats.
During each summer's evening, Brazilian free-tailed bats leave Bat Cave to hunt for insects. Sometimes this includes thousands of individual bats!
Guided bat outflights usually occur weekly during the months of June through the beginning of September. The program is weather permitted. Please contact the El Malpais Visitor Center at (505)876-2783 for more information.
Last updated: September 12, 2017