Natural Resources Volunteers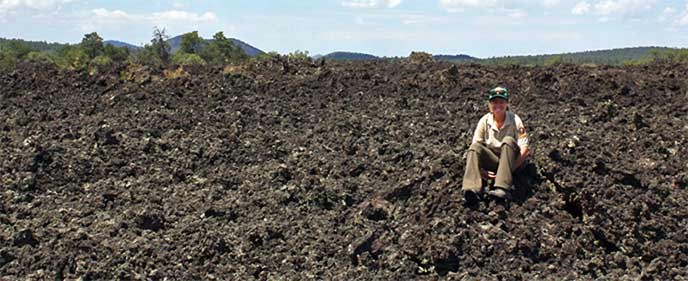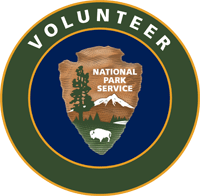 If you like spending time outdoors, you should consider volunteering for the Natural Resource Management program at El Malpais.Take a look below at the variety of ongoing projects we have and see if something catches your fancy. If you accrue 250 volunteer hours in a calendar year, you will receive a Volunteer Annual Park Pass that gets you into all National Parks free for an entire year!
Contact Eric Weaver, Acting Natural Resources Branch Chief at 505-285-4641 ext. 27 or e-mail us for more information about any of the volunteer opportunities below.

Natural Resources Volunteer Activities

Bat Counts - Ever wonder how many bats are coming out of Bat Cave? Well, we've been wondering the same thing about the Brazilian Free-tailed bat population that uses the cave in the summer. You can join a Natural Resources Ranger and help us determine how many bats are emerging from the cave every Wednesday evening beginning in May and ending in September.
Trail Surveys/Trail Patrols - If you like to get outside and hike down trails, you will like doing trail surveys and trail patrols. As hiking is one of the major activities at El Malpais, it is important to know the conditions of the trails and if they are signed properly so hikers can easily find their way.

Wildlife Cameras - We like to see and record what kind of wildlife is wandering around the monument and to do so we strategically place cameras along known animal trails and routes. (We got an image of a javelina in 2011!) These cameras need to be maintained on a regular basis starting in the spring and until the weather turns cold in the fall.

Invasive Weed Removal - If you thought maintaining a 30'x40' garden plot was a chore, try maintaining more than 114,000 acres! Seriously, we are always on the lookout for invasive plant species around trailheads, parking areas, and information centers, so if you want to help us control exotic plant species, here is your opportunity.

Boundary Signs - Believe it or not, the entire boundary around El Malpais is fenced. Walking the fence lines, making sure they are in good repair and attaching boundary signs, is an ongoing project with which Natural Resources always needs assistance.
Fence Removal - When El Malpais became a National Park Service unit on December 31, 1987, many abandoned homesteads were located inside the monument's boundaries. These homesteads included not only parts of dwellings, but also fencing in and around the properties. Natural Resources is beginning a project to remove all of this interior fencing as it is a hazard and maims wildlife.

Raptor & Bird Monitoring - We officially began monitoring raptors and birds several years ago and are always looking for people who have an interest in birds and would like to lend a hand. We do monitoring along Highway 53 in addition to our original route down Highway 117. Monitoring is done weekly along each route. You can have a look at what we've been seeing by going to eBird.

Last updated: May 21, 2015