Be A Junior Ranger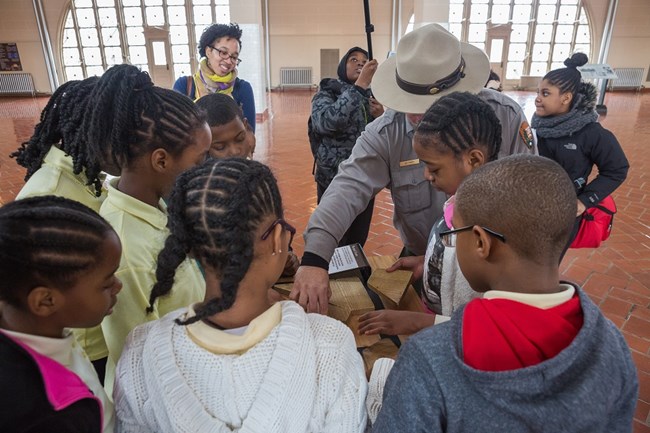 Want to be a Junior Ranger at Ellis Island? This family-friendly on-site program gives you the opportunity to learn about Ellis Island and our nation's heritage by becoming a Junior Ranger! The activity book will guide you through the historic Ellis Island Immigration Station - you can learn what it was like to be an immigrant, and why it's important to protect and preserve historic places. It will take you about one hour to complete the activity.
How Do You Become a Junior Ranger?
Once you arrive at Ellis Island, follow the Museum Entrance into the Baggage Room. On the left, you will see the Information Desk. Here you can ask helpful rangers for a Junior Ranger Program, pencil and directions on how to complete the activities to earn the Junior Ranger badge. Once you've completed the activity, return to the Information Desk. We will review your answers, and you will be able to take the Junior Ranger oath of service!


Last updated: March 19, 2021