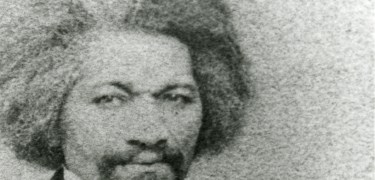 The Frederick Douglass National Historic Site preserves the home and legacy of Frederick Douglass, a runaway slave, abolitionist, civil rights advocate, author and statesman.
Frederick Douglass was born on a plantation on the Eastern Shore of Maryland around 1818 and died 77 years later in his home at Cedar Hill, high above Washington, DC. After escaping from slavery Douglass changed his name and turned his efforts to helping those still held in bondage. He travelled around Massachusetts speaking about his experiences with slavery and the need to destroy it. Soon, he was touring across the country speaking against slavery and becoming one of the country's finest orators. Douglass knew that this new freedom had to be won both on and off the battlefield so he recruited other African Americans to fight in the Union Army, including two of his sons. He continued to write and speak against slavery, arguing for a higher purpose to the war. He met with Abraham Lincoln to advocate for African American troops and to encourage Lincoln to see the war as a chance to transform the country into a more perfect nation. Douglass' influence was crucial to Lincoln's evolution as a thinker over the course of the war. Historians have called Douglass the "godfather" of the Gettysburg Address and Lincoln's second inaugural speech.
In his journey from captive slave to internationally renowned activist, Douglass changed how Americans thought about race, slavery, and American democracy. His life has been a source of inspiration and hope for millions. He has also been an ever present challenge, demanding that American citizens live up to their highest ideals and make the United States a land of liberty and equality for all.