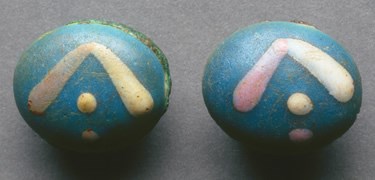 The African Burial Ground National Monument is the first National Monument dedicated to Africans of early New York and Americans of African descent. The memorial honors the memories of the estimated 15,000 enslaved and free Africans who were interred in the burial ground during the 17th and 18th centuries.
From about the 1690s until 1794, both free and enslaved Africans were buried in a 6.6-acre burial ground in Lower Manhattan, outside the boundaries of the settlement of New Amsterdam, later known as New York. Lost to history due to landfill and development, the grounds were rediscovered in 1991 as a consequence of the planned construction of a Federal office building. The ancestral remains of 419 individuals, which were removed in 1991 and taken to Howard University for scientific study, were reinterred at the African Burial Ground Memorial Site on October 4, 2003. Each year, October 4 is a day of remembrance and celebration at the African Burial Ground.
The African Burial Ground National Monument's story is both old and new; it began use in the 17th or 18th century, but was only rediscovered in the past 20 years. Our story is both the story of the Africans whose holy place this was, but also the story of the modern-day New Yorkers who fought to honor these ancestors.