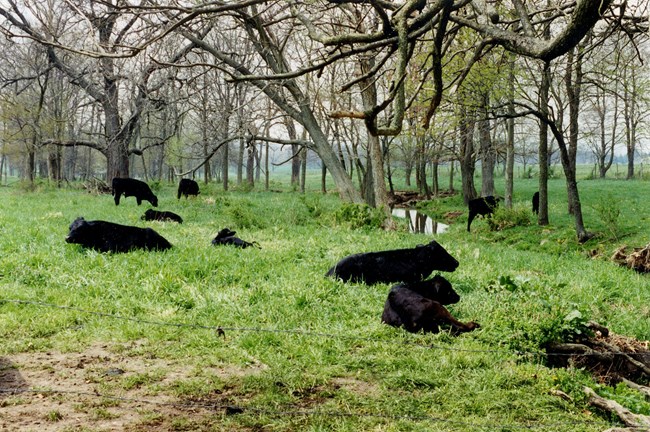 Eisenhower National Historic Site is comprised of 690 acres.
A self guided walk along the farm lanes, walkways, and trails leads to the skeet range, putting green, the rose gardens, the barbecue area, and the barns in which the President's farm equipment is still stored. Along the way enjoy views of the cropland, pasture, the grazing black Angus herd, and the mountains to the west.
Enjoy an audio tour of the Farm
HERE!