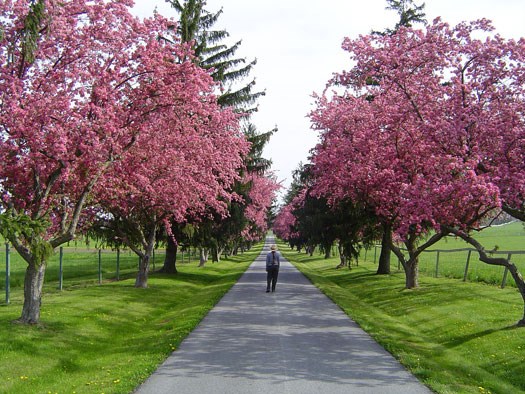 Orientation Tours
A visit to the site begins with a 15 minute orientation tour of the grounds and farm operation highlighting how the farm was used by Eisenhower during his presidency.
Hike With Ike
One hundred years ago, Captain Dwight Eisenhower commanded Camp Colt, a tank training camp at Gettysburg. Join a park ranger for this evening walking tour, exploring the stories of Eisenhower and the men of Camp Colt and discover more about this oft forgotten chapter of Gettysburg's history. Every Wednesday from June 13 to August 8 (60 minutes).
more...
House Tour
Your tour of the home offers an intimate glimpse of the Eisenhowers' life and times.
Exploring Eisenhower
Offered throughout the summer, and during the spring and fall as staffing permits. These 25 minute ranger conducted walks and talks focus on a wide range of topics related to Eisenhower's life.