Guided-Tours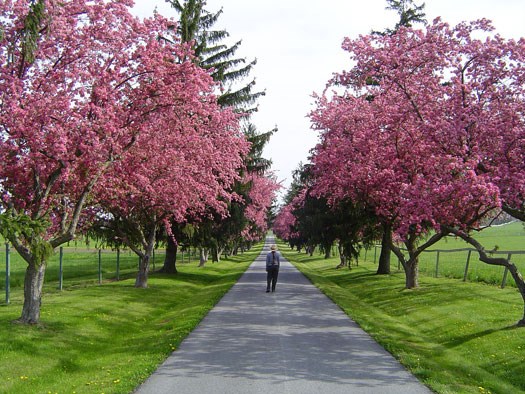 Orientation Tours
A visit to the site begins with a 15 minute orientation tour of the grounds and farm operation highlighting how the farm was used by Eisenhower during his presidency.
Hike With Ike
(60 min)
Explores Gettysburg through the Eisenhowers' eyes. Learn about their long history with the town, from Ike's first trip to Gettysburg to his and Mamie's days as retired president and first lady. Every Wednesday night through August 7 at 6:30 pm, starting at the Gettysburg College Gate - corner of N. Washington & Water Streets.
House Tour
Your tour of the home offers an intimate glimpse of the Eisenhowers' life and times.
Exploring Eisenhower
Offered throughout the summer, and during the spring and fall as staffing permits. These 25 minute ranger conducted walks and talks focus on a wide range of topics related to Eisenhower's life.
Last updated: June 13, 2019