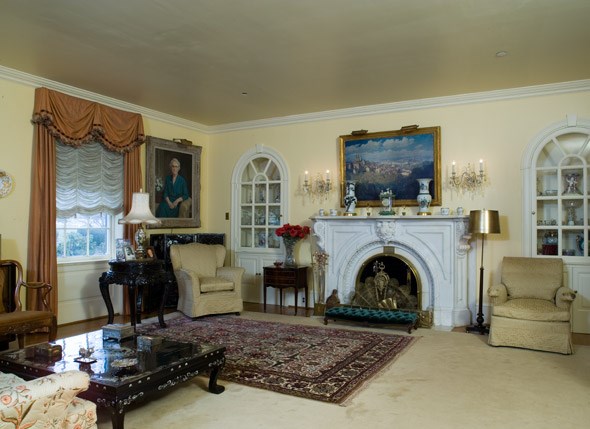 The highlight of a visit to Eisenhower NHS is your tour of the Eisenhower home
which offers an intimate glimpse of the Eisenhowers' life and times. The home is 4100 square feet with 24 rooms (eight of which are bathrooms) and retains 99% of the Eisenhowers' original furnishings.
After an orientation talk in the living room, your self guided tour of the remainder of the home includes every room of the first and second floor - the formal living room arrayed in gifts, the modest office from which the President ran the country while recuperating from his heart attack, the First Lady's very pink bathroom, the 1950's kitchen with the green formica countertops and green linoleum floor tile, the guest rooms where Prime Minister Nehru spent the night, and more. You can't help but leave with a very vivid impression of the Eisenhowers.