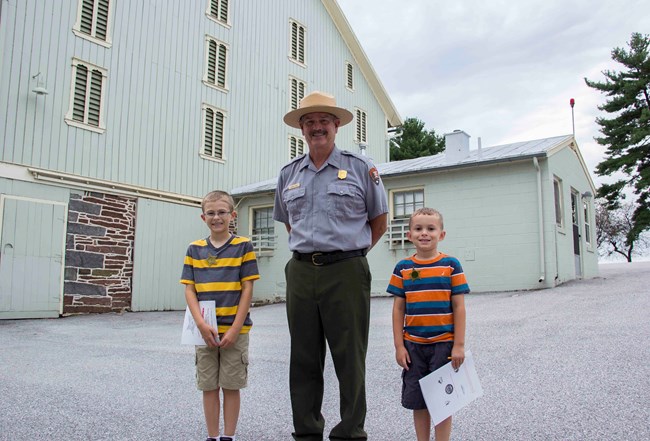 When you visit Eisenhower National Historic Site, (And now even while in front of your computer at home!), you can discover what it was like to be a Secret Service agent protecting President Eisenhower by doing the self-guided activities in the Junior Secret Service Agent Training Manual. The Manual is provided free to anyone ages 7-12 who visits the site with their family. Some of your assignments will include:
Using binoculars to locate suspicious persons and objects.
Questioning suspicious looking individuals.
Reporting to the Agent-in-Charge on the radio using code names and correct procedures.
If you have what it takes to complete the activities, you will become an official Junior Secret Service Agent and be awarded the Junior Secret Service badge and certificate. And you can now become a Junior Secret Service Agent at home by completing our ON-LINE JUNIOR SECRET SERVICE TRAINING MANUAL.