Lesson Plan
Molding of a Leader: Lesson 4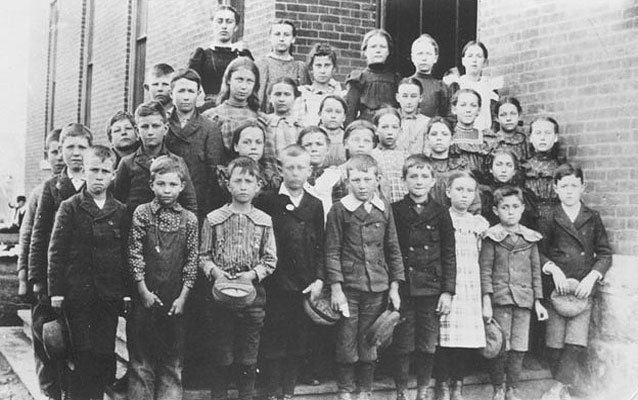 Grade Level:

Fourth Grade-Fifth Grade

Subject:

Language Arts, Reading, U.S. Presidents

Duration:

45 mins.

Group Size:

Up to 36

Setting:

classroom

National/State Standards:

PA Education Standards
English/Language Arts  1.2.5 A, 1.5.5 B
Overview
DEFINING RESPONSIBILITY:
The students will identify evidence of responsible behavior in the life of the young Dwight D. Eisenhower and compare the evidence to their own lives by recording and discussing their responses to the satisfaction of the classroom teacher.
Objective(s)
After reading Home and Family, students will identify examples of responsible behavior in young Dwight D. Eisenhower's life.
Students will rate their own ability to act with responsibility.
Materials
Molding of a Leader: Lesson 4 Materials
Incudes:Responsibilty questionaire, Home and Family reading assignment
Procedure
1. Students will use the Responsibiliy Questionaire to rate their own level of responsible behavior as well as several of their classmates.
2. Students will read the selection titled: Home and Family. After the reading, they will complete the activities in the Responsibility Questionaire.
3. As an additional activity students may write their own story about responsibility and sharing it with the class. .
Extensions
Check out the other lessons:
Introduction - Molding of a Leader
Lesson 1 - Defining a Person of Character
Lesson 2 - The Development of Character Over Time
Lesson 3 - Getting on the Right TRRACC - Ike's Stories
Lesson 4 - Defining Responsibility
Site Visit - President Eisenhower : "A Man of Many Hats"
Lesson 5 - Post Visit - Get on the right TRRACC,Trustworthy, Respectful, Responsible, Accountable, Caring, and Citizenship
Last updated: February 26, 2015