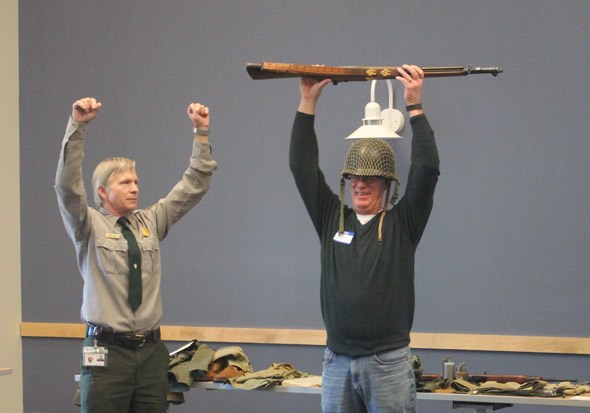 Ike and the Men of D-Day
examines how the American infantry soldiers were prepared and equipped for the biggest military undertaking of WWII. Students have an opportunity to closely inspect the equipment American soldiers would have worn and carried with them onto the Normandy beaches. They role play enlisted men preparing for the invasion, learn of Eisenhower's "common touch" leadership, and tour the home of the commanding general.
GRADES: 4 to 12 | CLASS SIZE: 10-45 | LENGTH: 2 hours (program and site visit)
For more information and to register please
e-mail us
or call 717-338-4411.