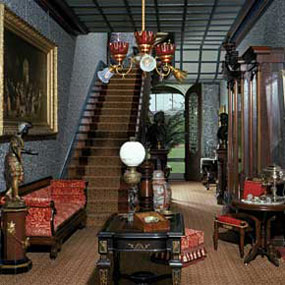 Villa Louis State Historical Site & National Historic Landmark - Wisconsin
608-326-2721 8mi
Pikes Peak State Park - Iowa
563-873-2341 7mi
Wyalusing State Park - Wisconsin
608-996-2261 22mi
Upper Mississippi Fish & Wildlife Refuge
Ft. Crawford Medical Museum National Historic Landmark - Wisconsin
Marquette-McGregor Chamber of Commerce - Iowa


Prairie du Chien Chamber of Commerce - Wisconsin


Allamakee County - Iowa
Clayton County - Iowa
563-245-2201


Crawford County, Wisconsin Tourism Council Website


Silos & Smokestacks National Heritage Area is a network of historic and cultural sites in eastern Iowa that tell the American story of farm life, agribusiness, and rural communities, past and present. It is one of 37 federally designated heritage areas in the nation and is an Affiliated Area of the National Park Service.


The Eastern Iowa Tourism Association (EITA) has information on area attractions and events and offers planning services for tour operators.