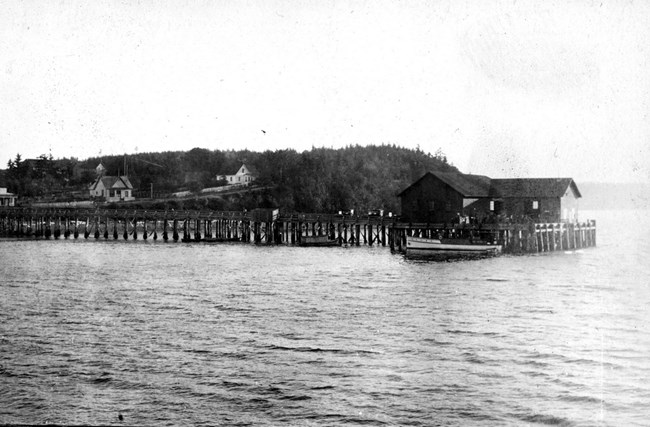 Experience the Reserve from the inside - Bring your time and talent to the Reserve and discover why Issac Ebey called it, "...a paradise of Nature."
JACOB & SARAH EBEY HOUSE
When: 4 hours / week, Thursday through Sunday during the summer months (Memorial Day through Labor Day)
Where: Historic Jacob Ebey House Visitor Contact Station
Details: Tell the story of Ebey's Landing National Historical Reserveo and the history of Whidbey Island as a volunteer Docent.
PRESERVATION FIELD SCHOOL
Put your carpentry skills to work and join our talented volunteers this summer at the annual Preservation Field School. Learn preservation techniques and skills while working on one (or two) of the historic buildings within the Reserve.
SPECIAL OPPORTUNITIES
Do you have a special skill or talent you're able to bring to the Reserve? Give us a call - volunteer expertise is a valued commodity, and we appreciate your participation. Whether it's photography, historic carpentry skills, history or engineering, there is always a place for you as a part of Ebey's Landing National Historical Reserve!
To bring your skills to the Reserve, please call us at 360-678-6084 or email us!