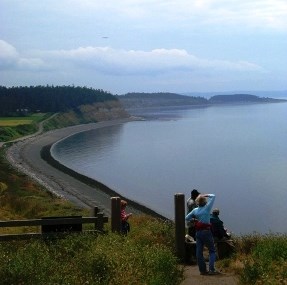 Reserve Guided Walks & Talks
Join the Trust Board and National Park Service to experience the history, nature and beauty of Ebey's Lading National Historical Reserve. Programs are free, fun for people of all ages, and informative to both locals and visitors. Contact 360-678-6084 for details. Special tours can be arranged upon request.
EVENTS:
The Annual Community Potluck will be held on Sunday, November 8th, from 4:00 to 6:30pm, at the historic Crockett Barn.

Bring Plates and Silverware, and a Potluck Dish for between 6 to 8 people and join the Trust Board and Friends of Ebey's as we celebrate another successful year and what our plans are for 2016!
Keep up with the details on our facebook page! Hope to see you there!