Recreational Fishing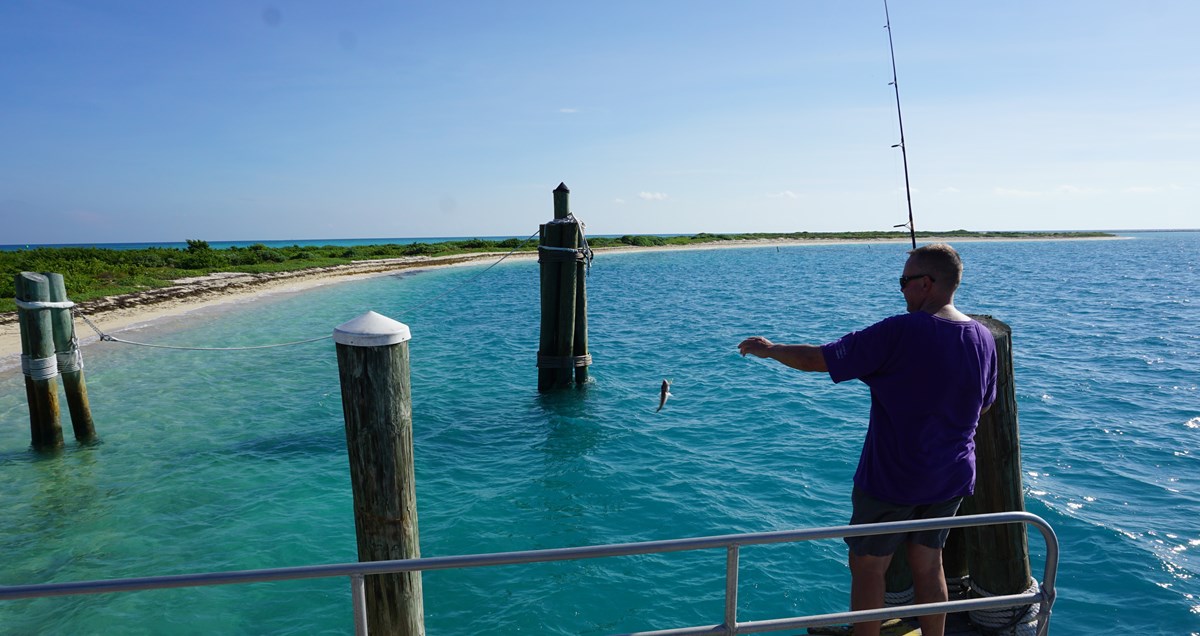 Fishing at Dry Tortugas
When Ponce de Leon discovered the islands of the Dry Tortugas he noted the abundant marine life including the sea turtles, and thus named these islands "Las Tortugas". Today you will still find the Dry Tortugas filled with abundant marine life, making Dry Tortugas National Park an excellent fishing destination.
Things to Know
Private boaters are required to file a boat permit at Garden Key before fishing within the park.

Dry Tortugas National Park is in Monroe County, Florida State waters.

Dry Tortugas National Park is almost exclusively in Gulf of Mexico waters.

Spearfishing and lobstering is prohibited. If you enter park waters, all spearfishing gear should be disassembled and stored away.

"J" hooks are not permitted to be used. Only "circle" hooks may be used. (NOTE: There are no gear or supply shops once you arrive to the park.)

Fishing in the Research Natural Area is prohibited.

Large yellow buoys mark the Historic Use Area.

Fishing is permitted outside the Research Natural Area.

Florida Saltwater fishing license is required, unless you are under the age of 16 or a Florida resident senior over the age of 65.

For a complete list of current rules of regulations please see the FWC site. Valuable catch and release information can be found on the Florida Sea Grant site.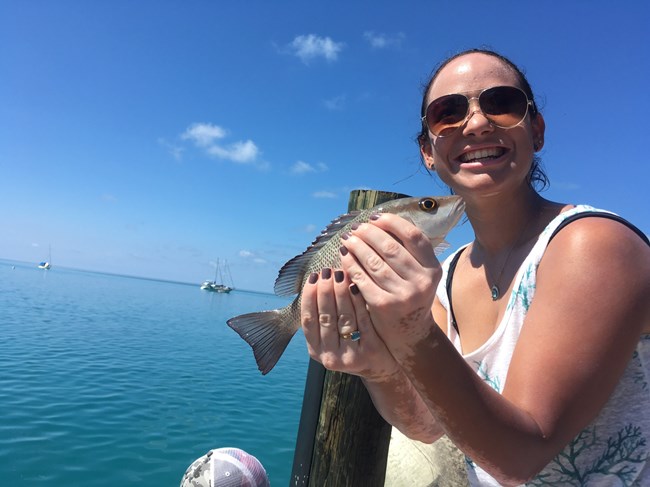 Fishing Locations
The seaplane beach east of the main dock, when the seaplane is not present.
Main dock, when the Yankee Freedom is not present.
Two westernmost finger piers, when they are unoccupied.
Either dinghy beach provided that fishing does not occur within 50 feet of the concrete wall of the historic docs and ruins previously used for loading coal.



All other areas of Garden Key are closed to fishing. Fishing from a boat is permitted within the one mile Historic Use Area of Garden Key.
Last updated: December 30, 2020