River Trail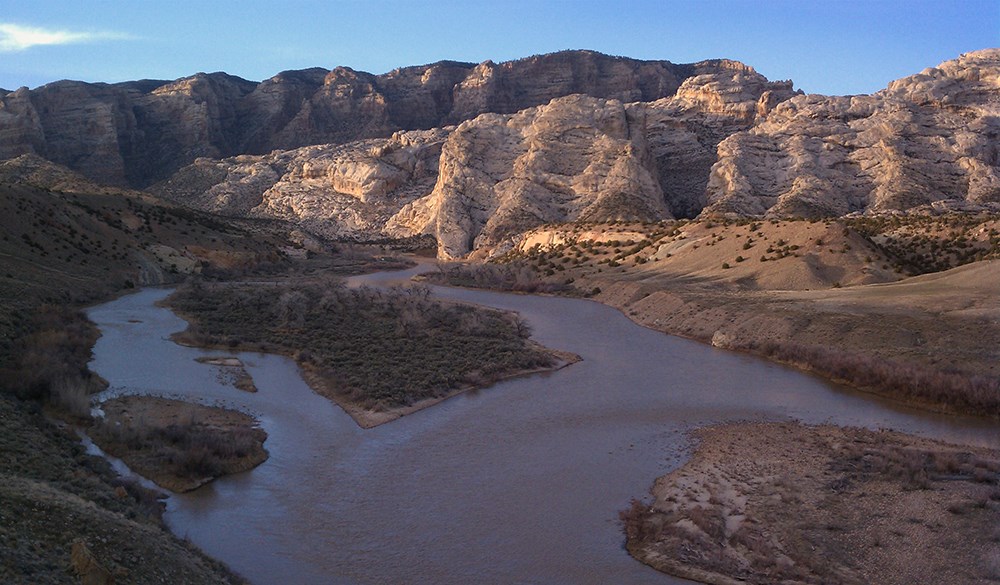 Length
2 miles one way / 4 miles round trip. Not a loop.
Level of Difficulty
Moderate.
Trailhead Location
North end of Green River campground in A Loop, or south end of Split Mountain campground.
Your Safety
Be prepared for desert hiking: Take a hat, sunscreen, and water.
Let someone know where you are going and when you are due back.
Wear comfortable shoes, such as hiking boots or athletic shoes.
Use caution near drop offs and along river banks. Keep close tabs on small children.
Rules and Regulations
Leashed pets are allowed on this trail. Please pick up any pet waste and deposit in a trash receptacle.
Carry out all trash.
Collecting artifacts, fossils, plants, or other objects is prohibited.
Do not feed or approach wildlife.
Description
Trail follows the Green River, connecting the Green River and Split Mountain Campgrounds. It provides dramatic views of Split Mountain. Wildlife is frequently seen along the river including mule deer and a variety of birds. The National Geographic Trails Illustrated map of Dinosaur National Monument is available from the park bookstore.


Last updated: May 12, 2016