Mitten Park Trail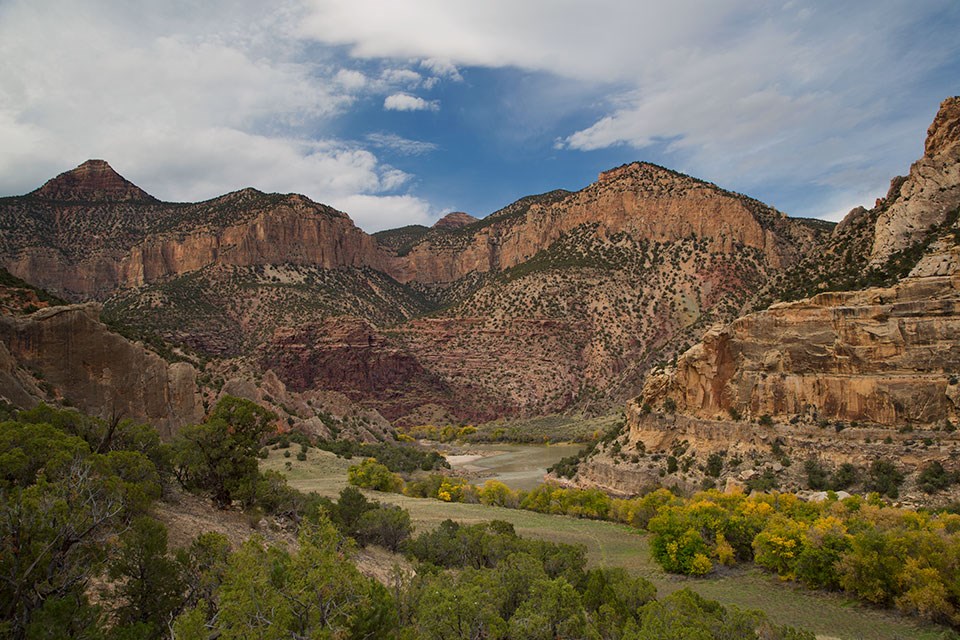 Length
Approximately 3.0 miles round trip
Level of Difficulty
Moderately Difficult. This is not a maintained trail. Requires some minor rock scrambling. Trail also passes over some slickrock. One area has drop offs.
Trailhead Location
You can access the trail from the walk-in sites at the Echo Park Campground. Limited parking is available.
Your Safety
Be prepared for desert hiking: Wear a hat and sunscreen. Take plenty of water. A minimum of one gallon per person per day is recommended in the summer.
Let someone know where you are going and when you plan to return.
This trail receives no maintenance. Route finding, map reading and the ability to use a compass are necessary in some areas. Numerous animals trails cross the trail or run parallel to it in some areas.
Wear sturdy shoes such as hiking boots. Open-toed shoes or sandals are not recommended.
There is little to no shade on this trail
This is mountain lion and bear country. Keep children close. Store food properly.
Rules and Regulations
Pets are not allowed on this trail or other areas in the monument's backcountry.
Carry out all trash.
Collecting artifacts, fossils, plants, antlers or other objects within the monument is prohibited.
Do not feed or approach wildlife.
Backcountry permits are required for overnight camping in the monument's backcountry.
Description
This hike takes you through a diversity of scenery, it follows a faint path through the grassy meadows of Echo Park to cliffs south of the Green River. Look for Fremont petroglyphs on the cliffs. The trail includes a small rock scramble in one area and slickrock section. After crossing a ridge, the view of Mitten Park opens up and the trail descends. when river levels are lower, a broad sandy beach is present along the Green River. This makes a nice turn around point. The beach may be completely covered when rivers levels are high. If the river levels are very low, you can follow the river's edge for a view into Whirlpool Canyon.

The National Geographic Trails Illustrated Map of Dinosaur National Monument is available from the monument bookstore.
More Information
Check out our safety advice to make sure your trip is an enjoyable one.

Be Safe In

Cougar Country

Dinosaur is home to cougars, also known as mountain lions. Learn how to be safe when hiking in mountain lion habitat.

Places to Go

Learn about major sites inside the monument.
Last updated: May 28, 2020