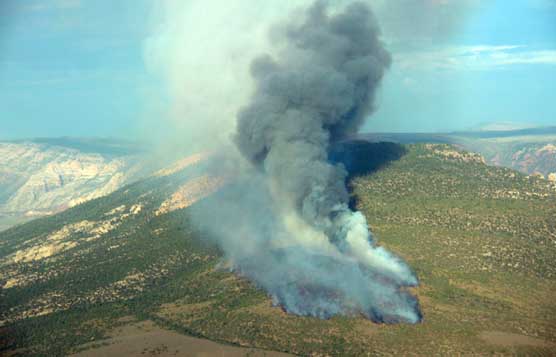 News Release Date:
August 27, 2008
Contact: Carla Beasley, (435)781-7700
Split Top 1 made an easterly run along the top of Split Mountain yesterday, growing to between 70-100 acres in size. The fire is still burning within expected and defined areas.
Split Top 2 did not show much growth and was only estimated to be about a quarter acre in size Tuesday evening. Split Top 3 was not showing any activity.
Visitors can expect to see smoke this afternoon, but the fires are not expected to grow as much today due to lighter winds compared to Tuesday. Firefighters will continue to monitor all three fires, keeping firefighter and public safety as priority.