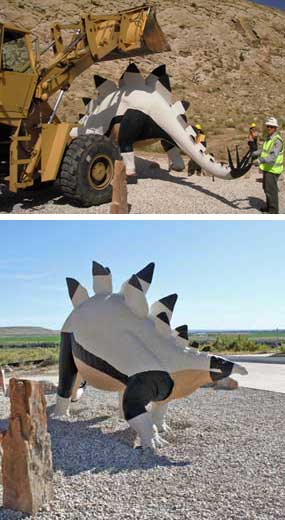 ---
September 27, 2011
Quarry Visitor Center - The Stegosaurus model arrived at its new home in front of the Quarry Visitor Center. Learn more about and see photos of the move here.
Shades have been installed in the multi-purpose room, where visitors will be able to watch a film about the monument, and blinds were installed in the offices at the rear of the building.
Exhibit installation got underway at the visitor center on Monday, Sept. 19 and was largely complete by week's end.