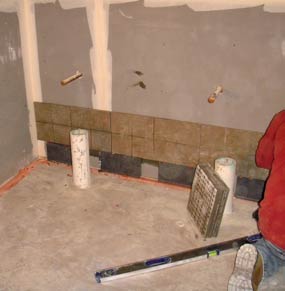 ---
March 28, 2011

Quarry Visitor Center
– The drywall in the visitor center is complete. Work continues on the tongue-and-groove ceiling. Installation of this ceiling should be completed by April 1.
The bathrooms have been primed and painted. Tiles are now being installed on the bathroom walls.
The roofer is working on the downspouts and gutters.
Installation of the photovoltaic panels on the roof of the visitor center will begin this week.