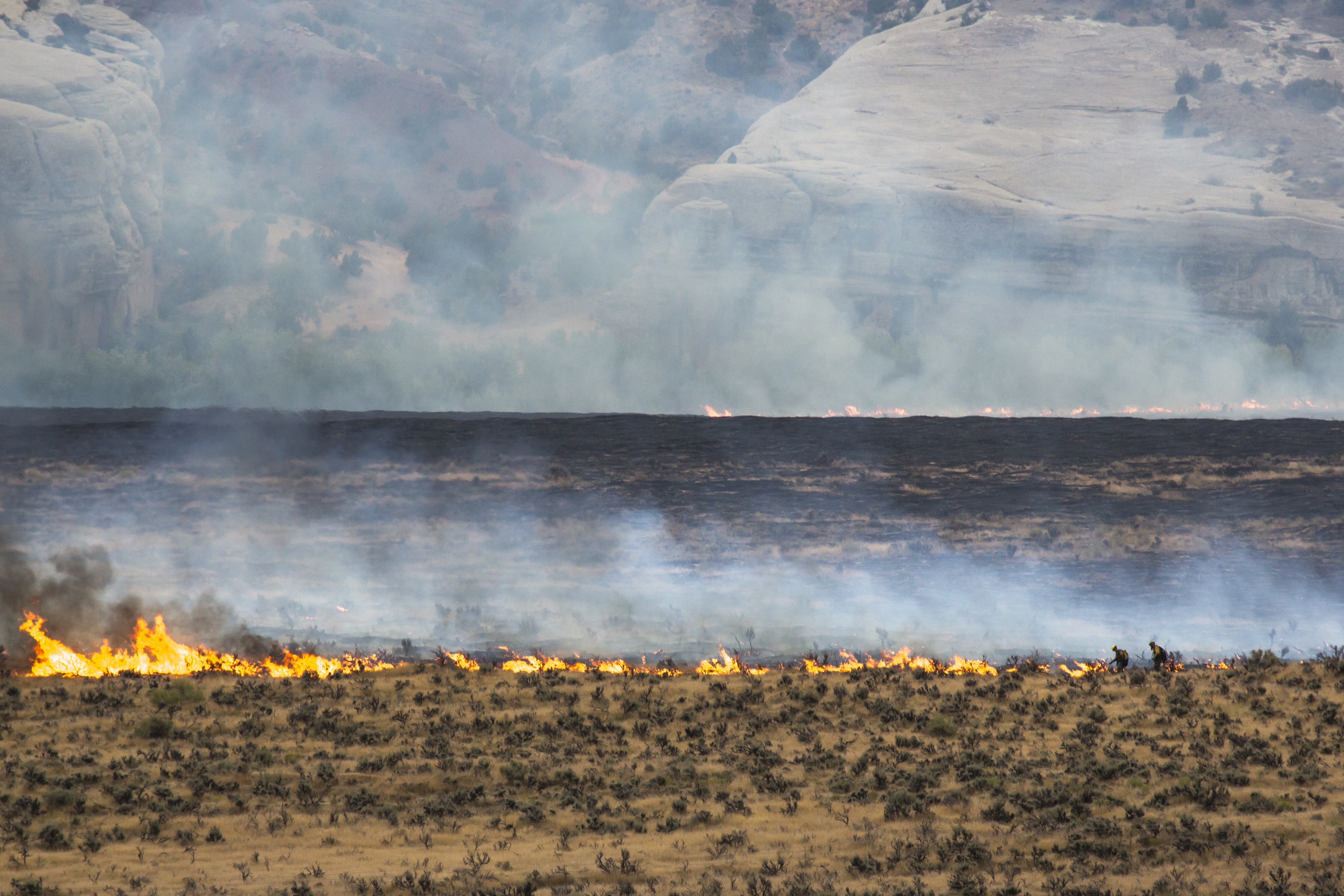 News Release Date:
September 1, 2016
Contact: Andy Bundshuh, (970) 970-3014
Contact: Dan Johnson, (435) 781-7702
Dinosaur, Colorado &Jensen, Utah –Fire crews responded Thursday afternoon to a fire within Dinosaur National Monument south west of the Green River Campground on the Utah side of the monument. The Green Fire was reported at approximately 4:30 pm. The cause of the fire is under investigation.
An interagency crew consisting of staff from the National Park Service, Bureau of Land Management and Jensen Fire Department responded to the fire. Additionally, a helicopter based in Rifle, Colorado provided air support.
The Green River Campground was evacuated and will remain closed through the night. The road through the monument is currently closed at the turn off for the Split Mountain Campground and the Cub Creek Road on the east side of the Green River Bridge. Local traffic only will be allowed through, but all other traffic is prohibited due to fire personnel on the road. It is anticipated that the campground and road will reopen in the afternoon on Friday, September 2, 2016.
The fire burned quickly through grass and sagebrush. Estimated size is approximately 40 acres. The primary objectives was to protect the people and property in the Green River Campground and prevent the fire from spreading to adjacent private property.
Containment is expected tonight, but crews will continue to work to extinguish hot spots through tomorrow. Smoke will be visible in the area.
Operations at the Quarry Visitor Center and Dinosaur Quarry Exhibit Hall have not been affected by the fire. They remain open to the public on their normal schedule.