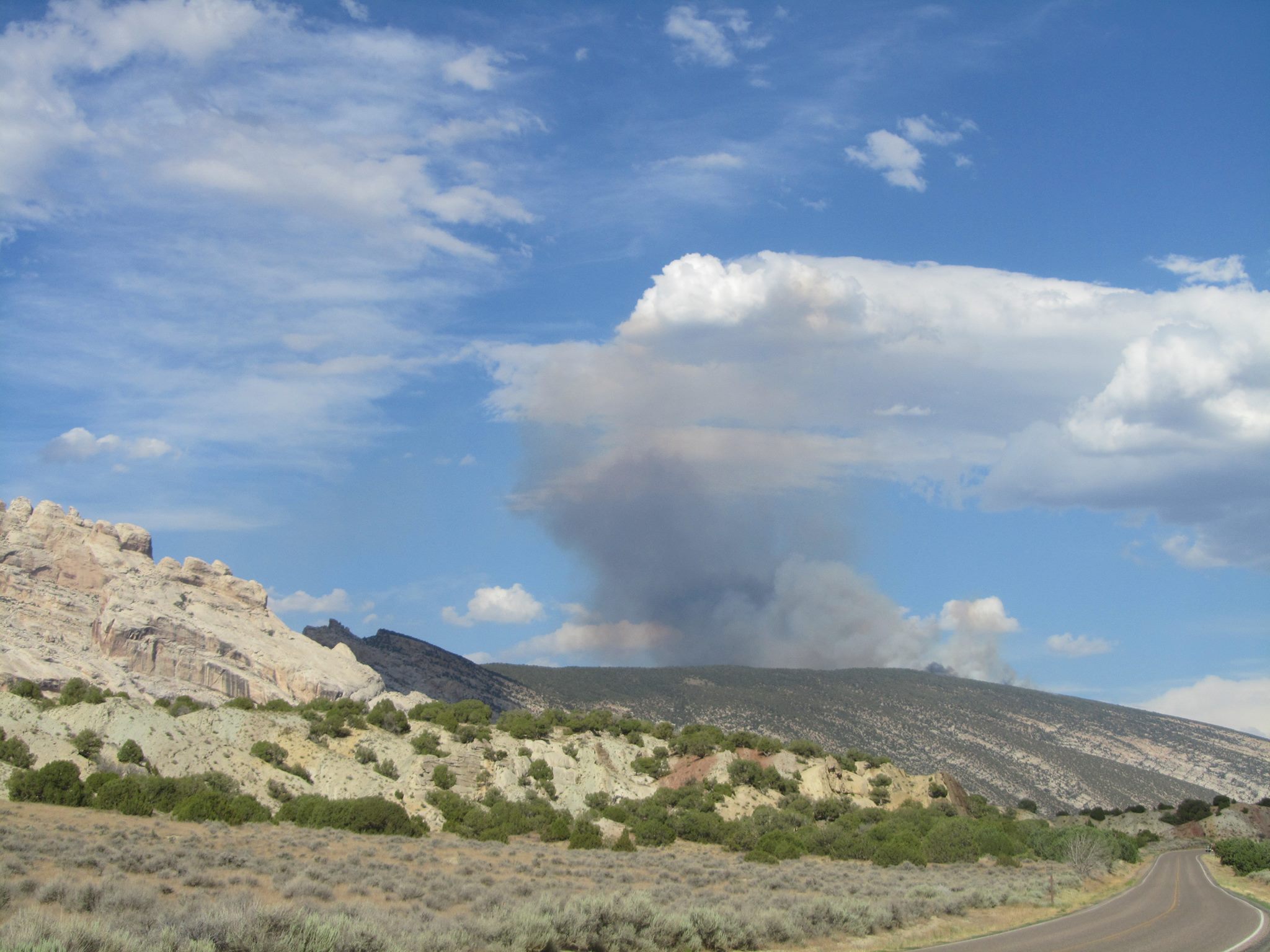 News Release Date:
July 25, 2014
Contact: Dan Johnson, (435) 781-7702
Dinosaur, CO and Jensen, UT– Fire crews at Dinosaur National Monument are now conducting suppression actions on several fires within or near the monument.
The Hog Fire located on the Yampa Plateau is estimated to be 40+ acres and is growing in size. Five smoke jumpers and air tankers have been dispatched to the fire. Three engines are on scene. Two hand crews have been ordered and are on their way.
The Island Park Fire is estimated at 15+ acres and is located in the Rainbow Park area of the monument. Two BLM engines and two smoke jumpers have been dispatched to the fire site. Air tanker support for water drops is also being conducted. One hand crew is on its way.
The Quarry Fire currently consists of a single tree and 1 engine crew has been dispatched for it.
All fires are located in remote portions of the monument without any threat to monument visitors or structures. No evacuations are in effect at this time. Visitors to the monument and residents of the nearby communities of Vernal, Roosevelt, and Rangely may see smoke rising from the Split Mountain area. Depending on winds and temperatures, smoke may also settle in the river canyons.
Visitors are advised to avoid the Split Mountain and Rainbow Park areas of the monument both for their safety and to not interfere with fire operations. The fires are not located near the Dinosaur Quarry and visitor services or facilities have not been affected by fire operations.  For more information on Dinosaur National Monument, call us at (435) 781-7700.