Paramacellodus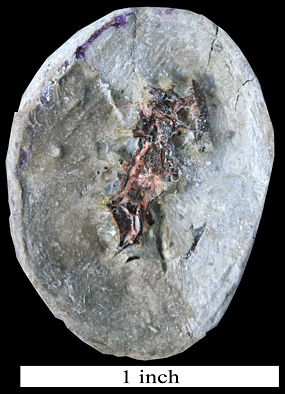 About Paramacellodus:
Paramacellodus is a small lizard with short, blunt teeth. It was ground dwelling. Its diet most likely consisted of insects and other invertebrates.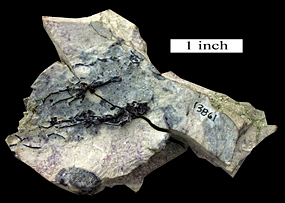 Why is Paramacellodus a superstar?
Paramacellodus is one of the lizard specimens from Dinosaur with a complete skull. Because of their small size and fragile bones, lizards are poorly known in the Morrison. Despite the poor fossil record, several different species have been found at Dinosaur. Scientists are currently trying to learn more about these tiny animals by using CT scans to see small, delicate bones in great detail. The CT scans also allow them to see bones that are still buried in the rock.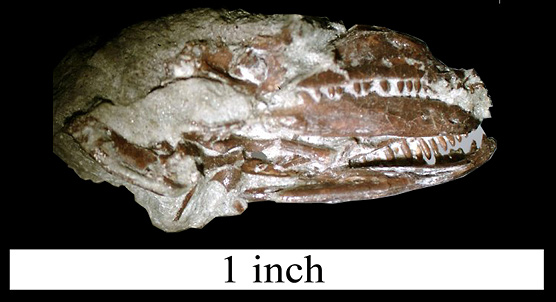 This rotating CT scan reveals details of a Paramacellodus skull still partially encased in rock. Courtesy of the University of Texas High-Resolution X-ray CT Facility and NSF grant to M. Kearney nd O. Rieppel
Jurassic Fact: Some complete Paramacellodus skulls from Dinosaur are less than ¼ in (0.6 cm) long.
For more information: Visit the Quarry Exhibit Hall where a real skull is on display.