Dinochelys whitei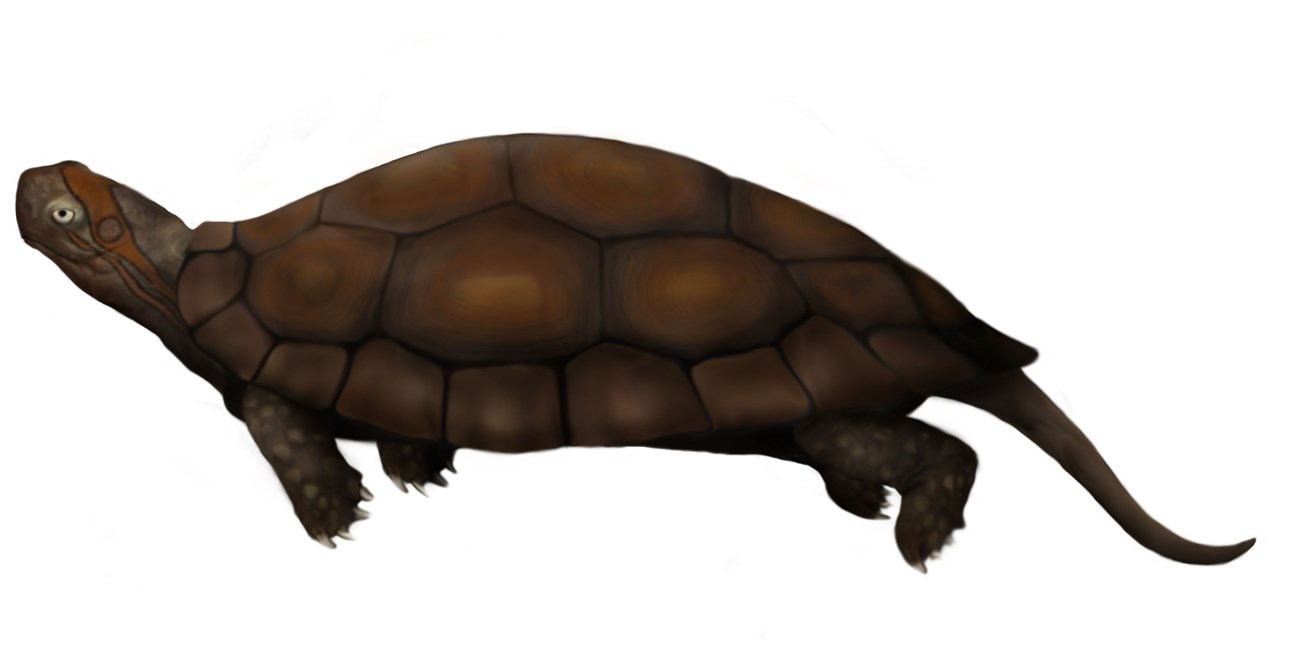 Paleontologists theorize that Dinochelys lived a life similar to that of modern river and pond turtles. It lived in or near water and probably ate plants, insects, and fish. Sadly, no skull has ever been found so it's difficult to know for sure. The smooth shell was used for protection and is the most common turtle part found as fossils.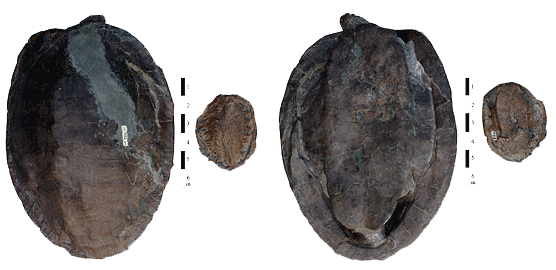 Both adults and juveniles have been found at Dinosaur. The adult is the Dinochelys holotype or type specimen. This means that it was the first of its kind ever found and described. The shell was determined to be so different from Jurassic turtles known at the time that it was named a new genus and species. Although the skull is missing from the type specimen, parts of the tail, neck, leg and foot were well preserved.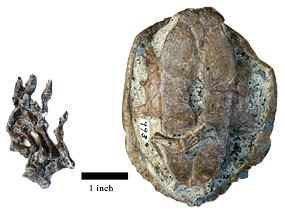 The juvenile preserves the delicate finger-like bones of a foot as well as the shell. Although shells are fairly common in the Morrison, the small bones in the foot are rarely preserved. This specimen appears to have all the small bones in place and is exceptionally well preserved. Usually bones this small and delicate are washed away before they can be fossilized.
Jurassic Fact: The smooth shell without ornamentation distinguishes Dinochelys from other Jurassic turtles. This makes it possible to identify small fragments of its shell.
For more information: Visit the Quarry Exhibit Hall at Dinosaur where both a cast of the adult type specimen and the real juvenile will be on display. They will be the only Dinochelys specimens on display anywhere in the world!
Last updated: May 22, 2019