Be A Junior Ranger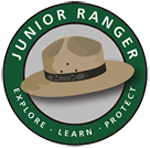 What is a Junior Ranger?
Junior Rangers help to preserve National Parks; they learn about Dinosaur National Monument, have fun, and are our representatives to their friends, families, and schoolmates back home. Junior Rangers spread their new knowledge about Parks and continue to use good environmental practices.
How can you become a Junior Ranger?
To become a Junior Ranger at Dinosaur National Monument, stop by one of the park visitor center's and ask for your free book. Once you have completed the activities, bring it back to the visitor center to have it checked. You will be sworn in as a Dinosaur National Monument Junior Ranger and presented with your badge. During the summer, you can also attend a free junior ranger program given by one of our park rangers.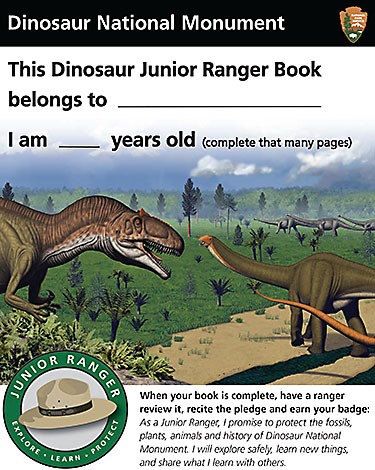 Junior Ranger Book
Can't wait until you visit Dinosaur National Monument? You can download a copy of our Junior Ranger Activity Book and print it yourself.


Last updated: July 5, 2016