Be A Junior Ranger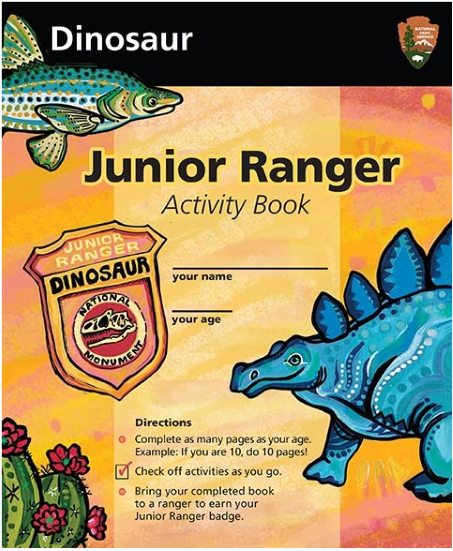 What is a Junior Ranger?
Junior Rangers help to "Explore, Learn, and Protect" our national parks. Anyone can be a Junior Ranger! Once you learn about the monument and the amazing resources found here, you will be able to share your knowledge with friends and family! Junior Rangers are representatives to tell others why Dinosaur National Monument is a special place and how to protect it for the future. You'll receive a badge to remind you of your important role in the National Park Service.
How to Become a Dinosaur Junior Ranger
Junior Rangers need to complete an Activity Book to earn their badge.

Booklets are available from the Quarry Visitor Center, Quarry Exhibit Hall or Canyon Visitor Center. When you are finished with the booklet, talk with a park ranger and receive your badge!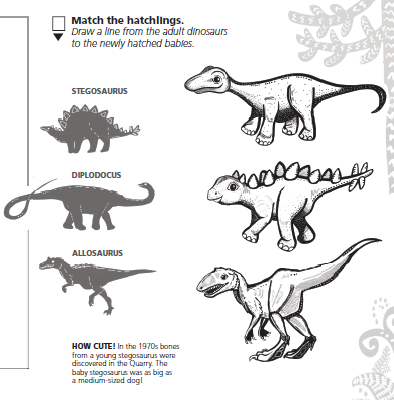 Virtual Junior Rangers
Not visiting in person or want to work on your book ahead of your visit? You can download one of our booklets. There are two versions - one for readers (approximately ages 5 and up), and one for our youngest visitors (5 and under). Children can fill out whichever book fits their needs.
Download the Junior Ranger book here (ages 5 and up) or the Pre-Reader Junior Ranger book here (ages 5 and under). When you finish the activity book, just email us a picture. Then we will mail you a badge!
Junior Ranger Programs
During the summer, rangers offer a daily fun interactive program for children and their parents in the Quarry Exhibit Hall. Programs feature a variety of activities, and more information on our current programs can be found here.


Last updated: September 20, 2023