NATURE & SCIENCE: Animals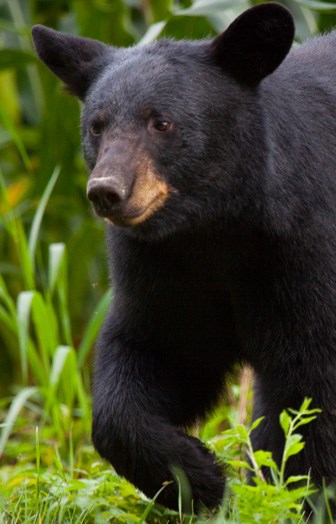 Mammals are animals that have hair at some point in their lives, produce milk to feed their young, and maintain a constant body temperature (warm-blooded). Delaware Water Gap National Recreation Area is contains a variety of habitats suitable for many types of mammals.
Under the leaf litter, you may find mice and shrews. In more open areas look for groundhogs, cottontail rabbits, weasels, skunks, red fox, coyotes and white-tailed deer. Along our waterways look for raccoons, muskrats, mink, beaver and if you're lucky enough, you might even see some otters frolicking along the bank. In the forest, look for gray squirrels (some are jet black), gray fox, and black bear. At dusk, look up to see different species of bats honing in on mosquitoes and moths, and flying squirrels gliding their way from tree to tree.
Whether you're hiking, paddling or just driving through, there are many species of mammals to see throughout the park- just remember to keep your eyes and ears open!


Last updated: November 17, 2017