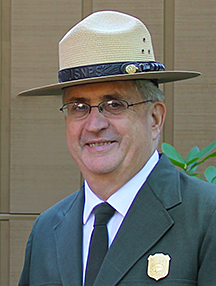 John Muir once reminded us that all things in the universe are connected and you cannot separate a flower from a star. That sentiment is embodied by the longest free flowing river in the Eastern United States - the Delaware. The river ties three states together and weaves an intricate tapestry of natural and cultural resources found throughout this ancient valley.
From ridge top in New Jersey to ridge top in Pennsylvania, the park preserves an unparalleled experience for visitors. Whether traversing the park on a ridgetop trail or in a canoe on the river, visitors will wind their way through eons of history, archeology, cultural landscapes, watershed dynamics, and geological formations that can be read as easily as the Sunday papers.
Whether you come here seeking solitude or recreation, this park will be here in perpetuity for you and all the generations to come.